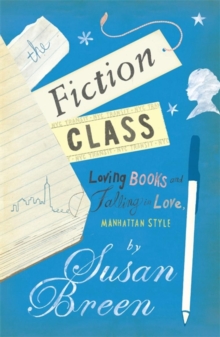 The Fiction Class
Paperback
Description
THE FICTION CLASS is a darker, funnier, franker version of THE JANE AUSTEN BOOK CLUB.
Despite being named after a Georgette Heyer heroine, would-be novelist Arabella's life is not what it might be.
Thirty-six, twice engaged but still single, none of the New Yorkers on her Creative Writing course show any signs of novel-writing promise but then, to be frank, neither does she.
However, hope, and love, may be closer than she had realised and, who knows, maybe even inspiration ...
Information
Format: Paperback
Pages: 320 pages
Publisher: Headline Publishing Group
Publication Date: 20/03/2008
ISBN: 9780755337217
Free Home Delivery
on all orders
Pick up orders
from local bookshops
Reviews
Showing 1 - 3 of 3 reviews.
Review by phoebesmum
16/06/2015
I needed something to read on the train, and this was literally the only thing I could find in Smiths on Marylebone Station that looked bearable. As it was, it was only just. The concept of the writing class was interesting, and the author gets bonus points for admiration of Georgette Heyer but, to be unkind, it reads rather like a writing exercise itself: the characters are shallow, and the plot is nothing new.
Review by MisterJJones
16/06/2015
A mildly entertaining story of a creative writer's troubled relationships with her class and her dying mother. Something to read on a idle Sunday afternoon, but not a book to treasure.
Review by jhedlund
16/06/2015
The most interesting parts of this book were the lessons the main character, Arabella, gave to her class on fiction writing. Having said that, give me Anne Lamott's "Bird by Bird" or Stephen King's "On Writing" any day of the week if I want to learn more about the craft of writing. Of all the characters in the book, the only ones I really liked were Arabella and her mother. Likewise, the story of the two of them working out their relationship as she approaches death in a nursing home was engaging. I didn't care about any of of the other characters (the students in her fiction class), nor did their attitudes, backgrounds and reasons for coming together in this fiction class ring true. None of the characters were well drawn enough to pull me in and want to know more about them. They were there to create bulk for the book and to make it seem as if there were more to the story than there really was. Ditto on the "love interest." I was never given a reason to believe that these two people would come together, nor did I see any reason why they would stay together. The whole romance seemed contrived, as if the author felt a book solely about a daughter and her dying mother wouldn't sell well. The book was entertaining enough as a quick read, but it's not a keeper.