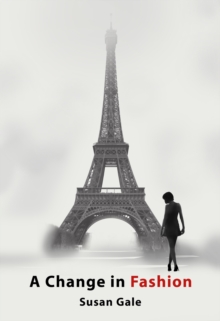 A Change in Fashion
Paperback
Description
In 1965, when Holly Barton leaves her home on the bleak North Yorkshire moors to work as an au pair in Paris, she little realizes that she is soon to become one of France's most promising fashion designers.
Set in the sixties, A Change in Fashion evokes the magic of an exhilarating decade with revolutionary trends in fashion,music, art, social mores and sexual habits; it portrays a period of optimism, when anything seemed possible for those who were young.
Yet Holly has to return to Yorkshire to confront her past before she can move forward to achieve lasting happiness and success.
On a soul-searching journey that takes her from the wild beauty of the moors and dales to the glamour of Paris and the French Riviera, Holly gradually discovers herself - and finds the man she loves.
More than a historical romance in the world of haute couture, this is a story about self-knowledge and closure, gender equality and the value of true friendship.
Information
Format: Paperback
Pages: 295 pages
Publisher: Susan Gale Publishing
Publication Date: 01/07/2013
Category: Health & Lifestyle
ISBN: 9780957658400