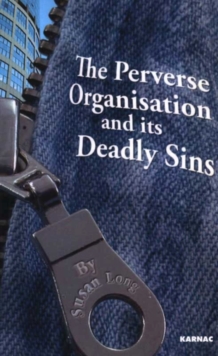 The Perverse Organisation and Its Deadly Sins
Paperback
Description
There is evidence of a movement from 'a culture of narcissism' toward elements of a perverse culture.
This book brings forth and examines the evidence as it reveals itself through one of the major institutions of our time: the work organisation.
Corporations and organisations for work are major centers of social activity.
In many senses they provide a critical source of identity for their members, just as do families and religions.The examination of corporations and organisations gives access to most of the dynamics operating within our society and reveals some of the deeper assumptions upon which our lives are based.
To call them simply a reflection of human social organisation and proclivity, perhaps is to underrate the importance of themselves shaping today's psyche.
To look at the formation of perverse practice, structure and culture within organisations is also to look at that development in society more broadly.
The book first examines the nature of perversity and its presence in corporate and organisational life.
Free Home Delivery
on all orders
Pick up orders
from local bookshops