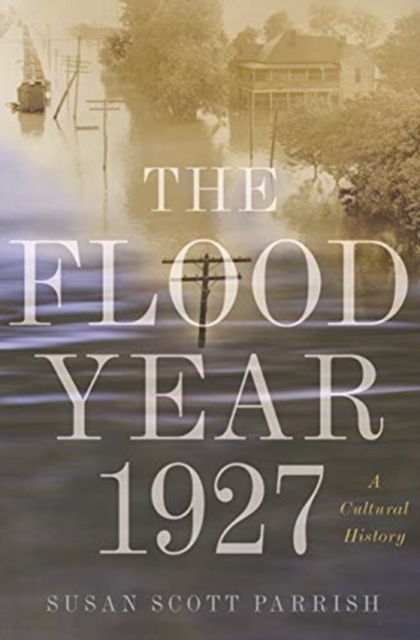 The Flood Year 1927 : A Cultural History
Paperback / softback
Description
A richly nuanced cultural history of the Great Mississippi floodThe Great Mississippi Flood of 1927 was the most destructive river flood in U.S. history, drowning crops and displacing more than half a million people across seven states.
It was also the first environmental disaster to be experienced virtually on a mass scale.
The Flood Year 1927 draws from newspapers, radio broadcasts, political cartoons, vaudeville, blues songs, poetry, and fiction to show how this event provoked an intense and lasting cultural response.
Americans at first seemed united in what Herbert Hoover called a "great relief machine," but deep rifts soon arose.
Southerners, pointing to faulty federal levee design, decried the attack of Yankee water.
The condition of African American evacuees prompted comparisons to slavery from pundits like W.E.B.
Du Bois and Ida B. Wells. And environmentalists like Gifford Pinchot called the flood "the most colossal blunder in civilized history." Susan Scott Parrish examines how these and other key figures-from entertainers Will Rogers, Miller & Lyles, and Bessie Smith to authors Sterling Brown, William Faulkner, and Richard Wright-shaped public awareness and collective memory of the event.
The crises of this period that usually dominate historical accounts are war and financial collapse, but The Flood Year 1927 allows us to assess how mediated environmental disasters became central to modern consciousness.
Information
Format:Paperback / softback
Pages:416 pages, 45 b/w illus., 3 maps
Publisher:Princeton University Press
Publication Date:04/12/2018
Category:
ISBN:9780691182940
Information
Format:Paperback / softback
Pages:416 pages, 45 b/w illus., 3 maps
Publisher:Princeton University Press
Publication Date:04/12/2018
Category:
ISBN:9780691182940