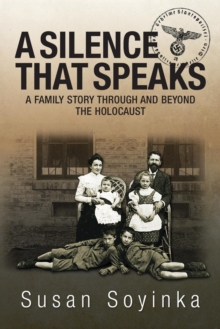 A Silence That Speaks
Paperback / softback
Description
Susan's mother, Lucy Fowler nee Smetana, was a Viennese Jew who fled to Nottingham, England, in 1938 to flee Nazi persecution.
She lost most of her immediate family, but spoke little of her experiences for decades.
In 1995, Susan learned for the first time of other members of the extended family who had survived and were now scattered around the world.
Thus began an 18-year search for her mother's family, and for the story of what had happened to them during that dreadful era.
She also travelled back two hundred years into her family's past, uncovering in the process an oral family history claiming descent from the Czech composer, Bedrich Smetana.
Just as she was completing her research, she was the astonished recipient of some 3,000 pages of Nazi documents sent by the Austrian State Archives, fromwhich she learnt the fate of several family members.
She also learnt the details of the arrest of her grandmother and aunt in France, and their deportation to Auschwitz.
Richly illustrated with archive photographs and rare historical documents, this biography and family history spanning eight generations is an extraordinary story of one family's struggle to deal with the impact and the legacy of the Holocaust.
It is also a Holocaust memoir which offers a unique insight into the inner workings of the Nazi regime in Austria.
Stephen Smith, Executive Director of the Shoah Foundation Institute, writes in his Foreword: "In this remarkable book, Susan... was able to give names to the nameless, faces to the faceless - and restore the wholeness of a family the Nazis had intended to destroy....
It restores life where there was death, presence where there was absence, roots where identity was lost, hope where there was despair."
Information
Format: Paperback / softback
Pages: 210 pages
Publisher: Eliora Books
Publication Date: 08/03/2013
ISBN: 9780957561403
Free Home Delivery
on all orders
Pick up orders
from local bookshops
Also by Susan Soyinka