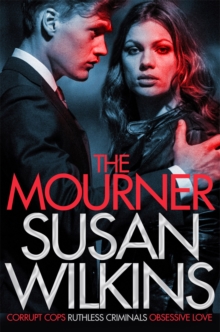 Description
If she can't get justice, will she settle for vengeance?Kaz Phelps has escaped her brother and her criminal past to become an anonymous art student in Glasgow.
But can life under the witness protection scheme ever give her the freedom she craves?Banged up and brooding, Joey Phelps faces thirty years behind bars.
Still, with cash and connections on the outside, can an overstretched prison system really contain him?Helen Warner, once Kaz's lawyer and lover, is a rising star in Parliament.
But has she made the kind of enemies who have no regard for the democratic process, or even the law?Ousted from the police and paralysed by tragic personal loss, Nicci Armstrong is in danger of going under.
Can a job she doesn't want with a private security firm help her to put her life back back on track?A murder dressed up as suicide and corruption that goes to the heart of government unite ex-cop and ex-con in a deadly quest to learn the truth.
What they discover proves what both have always known - villainy is rife on both sides of the law.
Information
Format: Paperback
Pages: 528 pages
Publisher: Pan Macmillan
Publication Date: 21/05/2015
Category: Crime & mystery
ISBN: 9781447241447
Free Home Delivery
on all orders
Pick up orders
from local bookshops
Reviews
Showing 1 - 1 of 1 reviews.
Review by atticusfinch1048
27/08/2015
The Mourner – A Brilliant Second BookSusan Wilkins has followed up her brilliant 2014 debut thriller The Informant with a second book that is pure class, The Mourner. It could also be said that this ties up all the loose ends from the Informant, rounds out a few characters and looses none of its grit. The Mourner is even better than The Informant which was a knock out thriller! Susan Wilkins has brought all her skill as a screenwriter to write a slick fast paced thriller where you do not know what will happen over the 500 pages.The Mourner picks up where The Informant left off; Kaz Phelps is in the witness protection scheme living up in Glasgow with a new identity and enjoying life as an art student. Her psychotic brother, Joey, is banged up in a Category A prison with no prospect of ever seeing the outside world again but still a major threat to those who have crossed him.Helen Warner is now a Member of Parliament and very much the rising star of the Labour Party still with her partner Julia. Nicci Armstrong is now outside the Met and working for a private security firm, paralysed by drink and the recent tragic event of her life she is in danger of crashing. Her life restarts with the investigation that will take her in to the dark heart of corruption, the secret services and the Metropolitan Police.When Kaz receives the news that her lawyer and sometime lover Helen Warner has committed suicide she rushes back to London as she does not believe that the truth is being told. At the same time Julia, Helen's partner is advised to approach Simon Blake Associates to investigate the death further as the Police's hands are tied.All the characters that Wilkins has created jump right off the page and get under your skin as if they are human with all the traits, their successes and failures. You can identify the struggles of each character and she uses different chapters to put that perspective across something that she does brilliantly. So you are able to feel the ruthlessness of the criminals, the obsessive love that bubbles below the surface leaving the question of who is untouched by corruption.The Mourner leaves you gasping for breath as all the loose ends get tied up and the questions the plot asks are answered decisively. It would be interesting to see if some of the characters can be developed any further or this was their swan song. What I am looking forward to is the continued writing of Susan Wilkins and I look forward to her next book but on current form The Mourner I cannot recommend highly enough, it is intoxicating.
Also in the The Kaz Phelps Series series | View all