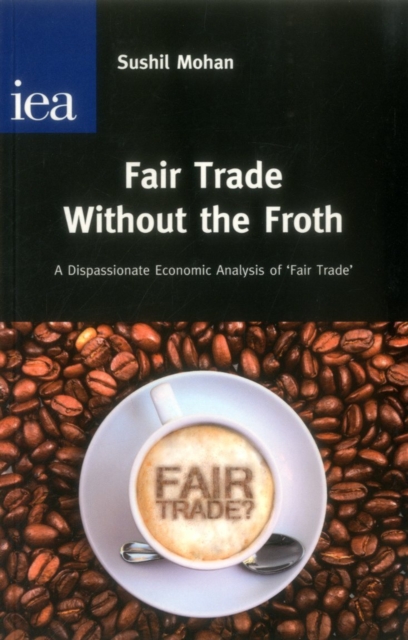 Fair Trade without the Froth : A Dispassionate Economic Analysis of 'Fair Trade'
Paperback / softback
Description
When it comes to the purchase of everyday goods such as coffee, tea and sugar, most consumers believe that sellers of Fair Trade products occupy the high moral ground.
Despite its strong statements, however, the claims of the Fair Trade movement have not been tested properly.
This important study, whilst not doubting the position that Fair Trade is part and parcel of a market economy, does question the claims made by the Fair Trade movement.
The market economy and free trade - often decried by proponents of the Fair Trade movement - may deliver the benefits that the Fair Trade model brings without the costs and bureaucracy involved in obtaining the Fair Trade label.
Furthermore, this study questions the exclusivity often claimed by Fair Trade organisations: there are other social labelling initiatives that perhaps have more transparent objectives.
The author - a trade expert from Dundee University with broad practical experience of international trade - also finds that criticisms of Fair Trade are exaggerated, and he does accept that Fair Trade can bring some benefits to producers in particular circumstances. This study is essential reading for all those who wish to understand better this 21st-century consumer phenomenon and whether it actually delivers the benefits its proponents claim.
Information
Format:Paperback / softback
Pages:135 pages
Publisher:Institute of Economic Affairs
Publication Date:27/10/2010
Category:
ISBN:9780255366458
Information
Format:Paperback / softback
Pages:135 pages
Publisher:Institute of Economic Affairs
Publication Date:27/10/2010
Category:
ISBN:9780255366458