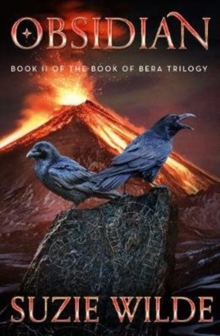 Obsidian : Book II of The Book of Bera trilogy
Paperback / softback
Description
A gripping Viking tale of one woman's courage, fighting old and new gods amid the savage beauty of Ice Island: the second instalment of The Book of Bera fantasy adventure seriesBera, the Viking seer, has been having visions.
During the hard birthing of her daughter, she feels the earth convulse, an upheaval that somehow links the black bead of her necklace to the precious stone: Obsidian. As her destructive visions start to become reality, she has no choice but to set out for the Far North, to steal Obsidian and put it to use.
But Bera is not the only one who wants the stone - to what lengths will she go to win it?Steeped in the life and beliefs of the Norse peoples, this standalone second instalment in The Book of Bera trilogy is a gripping, atmospheric adventure.
Information
Format: Paperback / softback
Pages: 320 pages
Publisher: Unbound
Publication Date: 13/06/2019
Category: Historical adventure
ISBN: 9781783526413