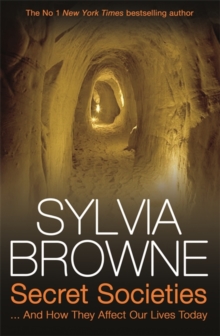 Secret Societies
Paperback
Description
Sylvia Browne has uncovered the fact that many secret societies affect the lives of each of us every day ... whether in the areas of religion, politics, government, crime or other worldwide influences.
She shares her knowledge of the conspiracies, cover-ups, long-held secrets, misinformation, and power manipulations of secret societies in both the past and present, and how they can affect us today and in the future. She tells us about secret societies that have good intentions and those that do not, and we also learn about the ones to watch, which have goals that could help or hinder us.
So lock your windows and doors and read about these societies and their secrets ... some will really raise the hair on the back of your neck!
Free Home Delivery
on all orders
Pick up orders
from local bookshops