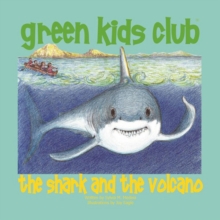 The Shark and the Volcano
Paperback / softback
Description
A Magic Spring enables the Green Kids - Victor, Maya, and Tiago to talk with animals about their environmental issues.
In this adventure, the Green Kids are visiting their friend Kailani in the Hawaiian Islands.
The kids are excited about snorkeling in the ocean where they will see dolphins, turtles, manta ray, crabs, fish of all kinds, and perhaps a shark!
With dolphins and a baby shark helping, the children bring the wrath of the volcano to convince some men not to take the fins of a great white shark.
Information
Format: Paperback / softback
Pages: 35 pages, 35 colour illus
Publisher: Green Kids Club Inc.
Publication Date: 31/12/2015
Category: General
ISBN: 9781939871428