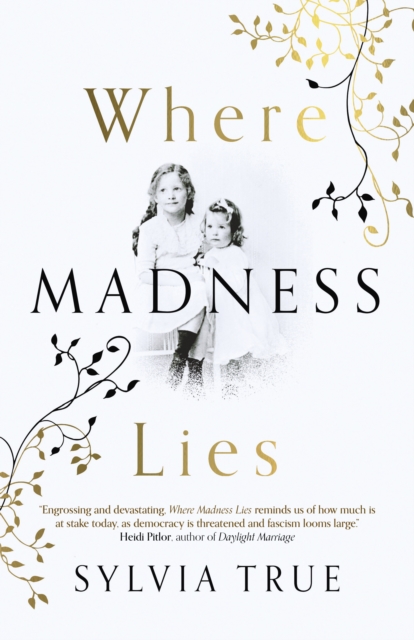 Where Madness Lies : A Novel
Paperback / softback
Description
Germany, 1934. Rigmor, a young Jewish woman is a patient at Sonnenstein, a premier psychiatric institution known for their curative treatments.
But with the tide of eugenics and the Nazis' rise to power, Rigmor is swept up in a campaign to rid Germany of the mentally ill.
USA, 1984. Sabine, battling crippling panic and depression commits herself to McLean Hospital, but in doing so she has unwittingly agreed to give up her baby.
Linking these two generations of women is Inga, who did everything in her power to help her sister, Rigmor.
Now with her granddaughter, Sabine, Inga is given a second chance to free someone she loves from oppressive forces, both within and without.
This is a story about hope and redemption, about what we pass on, both genetically and culturally.
It is about the high price of repression, and how one woman, who lost nearly everything, must be willing to reveal the failures of the past in order to save future generations.
With chilling echoes of our time, Where Madness Lies is based on a true story of the author's own family.
Information
Format:Paperback / softback
Pages:344 pages
Publisher:John Hunt Publishing
Publication Date:29/01/2021
Category:
ISBN:9781789044607
Information
Format:Paperback / softback
Pages:344 pages
Publisher:John Hunt Publishing
Publication Date:29/01/2021
Category:
ISBN:9781789044607