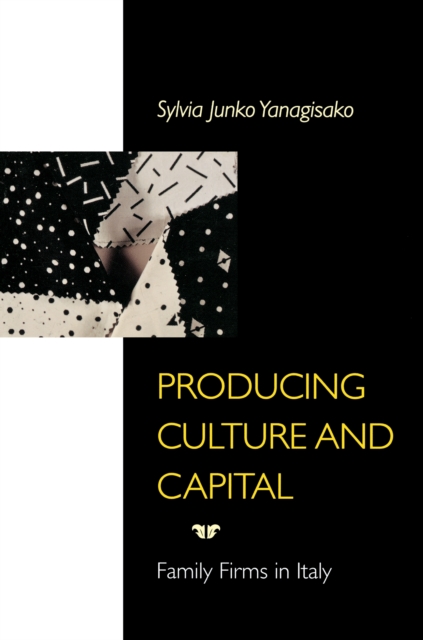 Producing Culture and Capital : Family Firms in Italy
Paperback / softback
Description
Producing Culture and Capital is a major theoretical contribution to the anthropological literature on capitalism, as well as a rich case study of kinship and gender relations in northern Italy.
Drawing on ethnographic and archival research on thirty-eight firms in northern Italy's silk industry, Sylvia Yanagisako illuminates the cultural processes through which sentiments, desires, and commitments motivate and shape capitalist family firms.
She shows how flexible specialization is produced through the cultural dynamics of capital accumulation, management succession, firm expansion and diversification, and the reproduction and division of firms.
In doing so, Yanagisako addresses two gaps in Marx's and Weber's theories of capitalism: the absence of an adequate cultural theory of capitalist motivation and the absence of attention to kinship and gender.
By demonstrating that kinship and gender are crucial in structuring capitalist action, this study reveals these two gaps to be different facets of the same omission. A process-oriented approach to class formation and class subjectivity enables the author to incorporate the material and ideological struggles within families into an analysis of class-making and self-making.
Yanagisako concludes that both "provincial" and "global" capitalist orientations and strategies operate in an industry that has always been integrated into regional and international relations of production and distribution.
Her approach to culture and capitalism as mutually constituted processes offers an alternative to both universal models of capitalism as a mode of production and essentialist models of distinctive "cultures of capitalism."
Information
Format:Paperback / softback
Pages:248 pages, 1 Maps
Publisher:Princeton University Press
Publication Date:17/11/2002
Category:
ISBN:9780691095103
Information
Format:Paperback / softback
Pages:248 pages, 1 Maps
Publisher:Princeton University Press
Publication Date:17/11/2002
Category:
ISBN:9780691095103