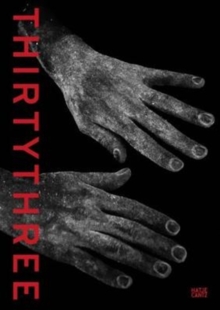 THIRTY THREE
Paperback / softback
Description
The history of photography is deeply rooted in Hungary, and many outstanding artists - including the iconic Laszlo Moholy-Nagy - left their mark on the art of photography in the early twentieth century.
However, it wasn't until the mid-1980s that photography was incorporated into higher education at the institution that is now named after Laszlo Moholy-Nagy.
This catalog offers an extensive survey of the thirty-three years that have gone by since this program began.
It also presents outstanding works by the artists who have graduated from the Moholy-Nagy University of Art and Design.
Alongside essays by Joerg M. Colberg and David Campany, the volume features works by Sari Ember, Anna Fabricius, Viola Fatyol, Adel Koleszar, Gabor Arion Kudasz, Peter Puklus, Gergely Szatmari, Eva Szombat, and others.EXHIBITION:Robert Capa Contemporary Photography Center, Budapest8.10.-9.12.2018
Information
Format: Paperback / softback
Pages: 150 Illustrations, black and white
Publisher: Hatje Cantz
Publication Date: 06/09/2018
Category: Photography & photographs
ISBN: 9783775744522
Other Formats
Hardback from £11.55
DVD from £6.45
Blu-ray from £14.89
Paperback / softback from £5.65
CD / Album from £11.09
Vinyl / 12" Album from £20.39
from £5.00