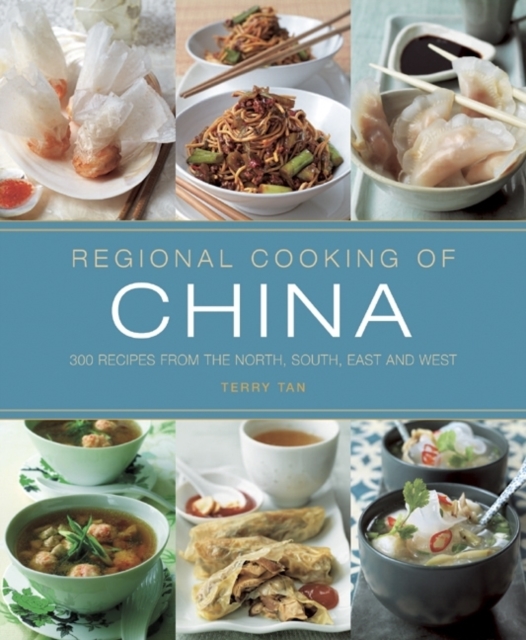 Regional Cooking of China
Paperback / softback
Description
This is a stunning set of four books that bring together classic dishes from all over China, from the imperial kitchens of Beijing to the tea houses of Southern China.
Terry Tan explores the diverse histories of China's provinces and their respective cuisines, and introduces the reader to local ingredients and cooking methods.
Clear method text and sumptuous photographs make it easy to achieve success with classics such as Deep-fried Wontons, Aromatic Crispy Duck, Sauteed Beef in Oyster Sauce, Dan Dan Noodles or Kung Po Chicken.
From the four corners of China come four distinct cuisines that are united by shared histories and cultures.
From bustling cosmopolitan cities to remote rural landscapes, this inspirational set of books explores the varied menus of China's provinces with fascinating information on climates, geography and culinary history.
Recipes include famous classics such as Peking Duck, Crispy Chilli Beef, Sweet and Sour Pork, Spare Ribs in Black Bean Sauce, Roast Pork Dumplings, and Egg Tarts, as well as unusual local delicacies such as Lobster Noodles, Beggars' Chicken, Black Rice Porridge, and Red Beans in Syrup. This is the perfect gift for any lover of authentic Chinese food.
Information
Format:Paperback / softback
Pages:640 pages, over 1400 photographs
Publisher:Anness Publishing
Publication Date:30/04/2014
Category:
ISBN:9781908991287
Information
Format:Paperback / softback
Pages:640 pages, over 1400 photographs
Publisher:Anness Publishing
Publication Date:30/04/2014
Category:
ISBN:9781908991287