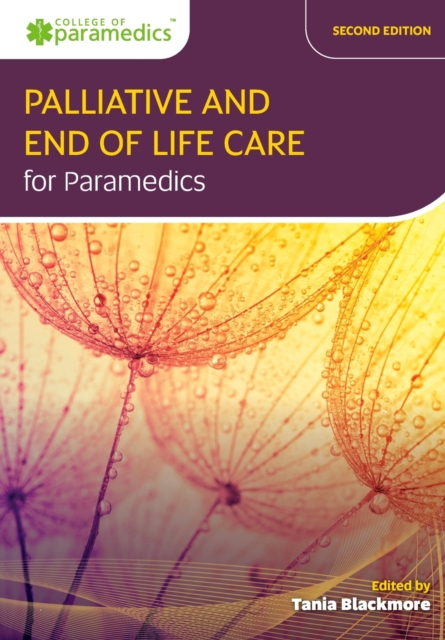 Palliative and End of Life Care for Paramedics
Paperback / softback
Description
So much emphasis in paramedic practice is placed on saving lives, and so how can you provide the best care for patients who are approaching the end of theirs?
Knowing when it is appropriate to transfer palliative and end of life patients to hospital can be challenging as there are often many complex factors at stake which can have an impact on both patients and their families. Digging deep into the ethical and clinical aspects of working with palliative patients as a paramedic, this book is the go-to resource to enable you to act within the patient's best interests and provide the most appropriate and effective care.
Key features include:Twenty-four case studies covering a range of relevant topics to help apply principles to your own practiceClinical information on symptom control and pain managementWritten specifically for paramedics, by a range of specialist authorsDesignated chapters on the role of the paramedic in palliative care, palliative care emergencies and personal resilienceFull-colour diagrams throughout. Since the onset of the COVID-19 pandemic, we are all more aware of the importance of patient-centred palliative care; this book is full of tips and techniques to help you feel more confident in ensuring patients not only die 'well' but also live with dignity and comfort.
Information
Format:Paperback / softback
Pages:236 pages
Publisher:Class Publishing Ltd
Publication Date:18/04/2022
Category:
ISBN:9781801610155
Information
Format:Paperback / softback
Pages:236 pages
Publisher:Class Publishing Ltd
Publication Date:18/04/2022
Category:
ISBN:9781801610155