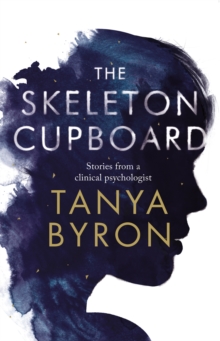 The Skeleton Cupboard : The Making of a Clinical Psychologist
Hardback
Description
The Skeleton Cupboard is Professor Tanya Byron's account of her years of training as a clinical psychologist, when trainees find themselves in the toughest placements of their careers.
Through the eyes of her naive and inexperienced younger self, Tanya shares remarkable stories inspired by the people she had the privilege to treat.
Gripping, poignant and full of daring black humour, this book reveals the frightening and challenging induction faced by all mental health staff and highlights their incredible commitment to their patients. Powerfully moving and beautifully written, The Skeleton Cupboard shares the tales of ordinary people with an amazing resilience to the challenges of life.
Information
Format: Hardback
Pages: 320 pages
Publisher: Pan Macmillan
Publication Date: 22/05/2014
Category: Memoirs
ISBN: 9781447261667
Other Formats
Paperback from £7.65
EPUB from £7.19
Free Home Delivery
on all orders
Pick up orders
from local bookshops
Reviews
Showing 1 - 1 of 1 reviews.
Review by shelleyraec
16/06/2015
Tanya Byron was just twenty two when, after graduating with a Bachelor of Science in Psychology from the University of York, she moved to London to begin training as a clinical psychologist. For three years, Byron divided her time between studying at the University College London while completing a series of six month clinical placements in various settings within the National Health Service. The Skeleton Cupboard, subtitled 'The making of a clinical psychologist', is a fascinating account of the challenges and triumphs Byron faced during that period.The narrative of The Skeleton Cupboard combines Tanya Byron's experience of clinical training with her personal and professional development.Byron notes that the case narratives have been created to show 'real people, real lives', and explore the complex, challenging and 'bloody sad' reality of mental illness and its treatment, but it is important to note that the cases she shares in The Skeleton Cupboard are composites, based not on individual patients but instead constructed from a range of clinical experiences. It is easy to forget that as each patient is utterly believable from the sociopathic Ray who threatens Byron with a knife in her office during her first placement, to twelve year old Imogen, suicidal after the drowning death of her younger sister, to Auschwitz survivor Harold suffering from the beginning stages of dementia.The Skeleton Cupboard is much more than just a collection of case studies though. As Byron recounts her interactions with patients she also reveals her personal struggles as a somewhat naive and inexperienced young woman expected to treat patients presenting with a wide range of mental health issues. Byron admits that she often felt out of her depth, anxious about her treatment plans and her ability to help those in her care. Her own 'stuff', including the murder of her grandmother, occasionally interfered with her judgement and Byron sometimes found it difficult to let go of a patient when it was time to move on. I really liked Byron's honest revelations of her own failings and the difficulties she had in developing the skills needed to become a practitioner.I found The Skeleton Cupboard to be a fascinating read, sharing valuable insight into the difficult role of a clinical psychologist, and the lives of those people in need of their help. Though I would particularly recommend The Skeleton Cupboard to someone considering studying psychology, I think anyone with a layman's interest in the field would enjoy this well written account.