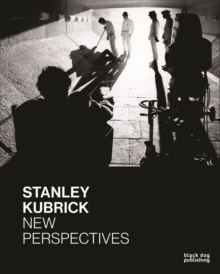 Stanley Kubrick: New Perspectives
Paperback / softback
Description
Stanley Kubrick: New Perspectives brings together essays by scholars who have examined the traces that Kubrick's work has left in archives, in particular his own collection of film-related materials, which was donated to the University of the Arts London in 2007.
Richly illustrated with film stills and previously unseen material from the Stanley Kubrick Archive, this book is designed to open the reader's eyes to the wonder and richness of Kubrick's oeuvre. Kubrick's films have inspired a huge amount of critical commentary, yet until recently critics and scholars have made little use of archival resources.
The essays included in this collection offer new perspectives on Kubrick's working methods, the manifold influences on his films, their themes and style as well as their marketing and reception.
Between them, the essays cover the totality of Kubrick's career, from his beginnings as a photojournalist and documentary filmmaker in the late 1940s and early 1950s to his last movie, Eyes Wide Shut, which was released a few months after his death in 1999. Ranging from low-budget noir thrillers to spectacular historical and futuristic epics, from war films to erotic dramas, from horror to topical movies, Kubrick's work explores fundamental questions about sexuality and violence, combat and the military, male bonding and marriage, human nature and social change.
In doing so, he has produced an archive of iconic imagery (and sound) following the changing issues of twentieth century life.
Information
Format: Paperback / softback
Pages: 260 pages, 260 colour and b/w illustrations
Publisher: Black Dog Press
Publication Date: 01/02/2015
Category: Individual film directors, film-makers
ISBN: 9781908966421