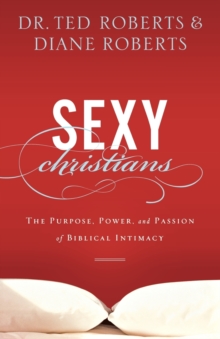 Sexy Christians : The Purpose, Power, and Passion of Biblical Intimacy
Paperback / softback
Description
Sex was God's idea. Yet many Christians seem to think the more spiritual they are, the less sexual they will be.
Dr. Ted and Diane Roberts help readers learn why men and women see sex differently, what the greatest aphrodisiac is, and how to avoid the most lethal killer to a great sex life.
They also explore men's and women's sexual needs and why they are so different, sex from God's perspective, and the differences between male and female sexual response cycles.
End-of-chapter questions encourage couples to apply the book's principles at home.
Information
Format: Paperback / softback
Pages: 270 pages
Publisher: Baker Publishing Group
Publication Date: 01/09/2011
ISBN: 9780801014147