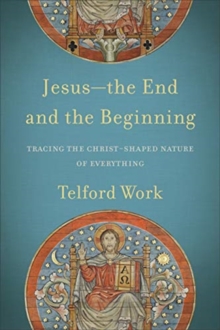 Jesus--the End and the Beginning : Tracing the Christ-Shaped Nature of Everything
Paperback / softback
Description
Telford Work examines some of the most important ways Jesus is "the omega and the alpha"--the end and the beginning.
Jesus alone fulfills the divine purpose for all things, brings about the end of the old world's evil and suffering, and begins eternity's new creation.
This core conviction is one of the deepest logics that shapes Christian thinking and life.
The author offers a unique, big-picture introduction to how Jesus's life and death shape Christian theology and practice and helps readers fully understand Jesus's transformation of all things.
Information
Format: Paperback / softback
Pages: 240 pages
Publisher: Baker Publishing Group
Publication Date: 22/01/2019
Category: The historical Jesus
ISBN: 9781540960542
Also by Telford Work