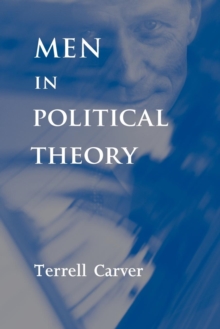 Men in Political Theory
Paperback / softback
Description
Men in political theory builds on feminist re-readings of the traditional canon of male writers in Political Philosophy by turning the 'gender lens' on to the representation of men in widely studies texts.
It explains the distinction between 'man' as an apparently de-gendered 'individual' or 'citizen', and 'man' as an overtly gendered being in human society.
Both these representations of 'man' are crucial to a clearer understanding of the operation of gender. Newly available in paperback, the book is the first to use the 'men's studies' and 'masculinities' literatures in re-thinking the political problems that students and specialists in the social sciences and humanities must encounter: consent, obligation, patriarchy, gender, sexuality, life-cycle, and discriminatory disadvantage related to sex, age, class, race/ethnicity and disability.
It does this by re-examining the historical materials from which present-day concepts of citizenship, individuality, identity, subjectivity, normativity and legitimacy arise. The ten chapters on Plato, Aristotle, Jesus, Augustine, Machiavelli, Hobbes, Locke, Rousseau, Marx and Engels show the operation of the 'gender lens' in different ways, depending on how the philosopher deploys concepts of men and masculinity to pose and solve classic problems.
They can all be read independently and are as suitable for those just making the acquaintance of these classic writers as for those with specialist knowledge and interests. -- .
Information
Format:Paperback / softback
Pages:266 pages
Publisher:Manchester University Press
Publication Date:01/03/2009
Category:
ISBN:9780719059148