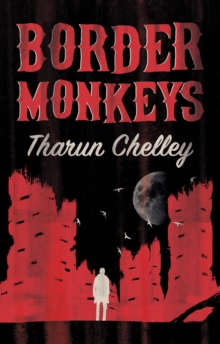 Description
Layton is a man who has been born into a world that has lost all of its value.
The world that was once known has had a financial breakdown that has resorted to ancient means of survival.
This has led to people who were suffering from sickness to go on suffering, people who were once homeless to go on being homeless and above all else, the few who seek power to rise themselves to a self-appointed governing body.
Another group that has been causing many people havoc is a group known as Border Monkeys.
The general idea of a Border Monkey to someone like Layton is a group of people who drive on motorbikes, have a punk look to them and steal, kill and rape people.
Layton is a man who is caught in the middle of all these different aspects to the world, not knowing which camp he should fall into.
Set in Leicester, England, Layton must look to his friends to find a means of survival.
He does all this, while still suffering from his own demons.
Past decisions he made as a child have stuck with him for his whole life, the most important battle he must overcome.
Information
Format: Paperback
Pages: 410 pages
Publisher: Book Guild Publishing Ltd
Publication Date: 14/06/2018
ISBN: 9781912362196
Free Home Delivery
on all orders
Pick up orders
from local bookshops
Also by Tharun Chelley