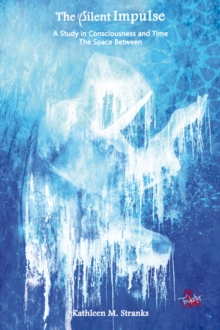 The Silent Impulse : A Study in Consciousness and Time, the Space Between
Paperback
Description
Trying to create a bridge for both sceptic and believer to explore the gift psychic processes grant us is a demanding task.
We carry these questions and doubts within us at all times.
Probing issues around instincts, coincidences, beliefs and ESP through some extraordinary cases of psychic interaction begins to show how truly well-trodden these paths are, even when we do not realise it.
Recognising the role that dreams can have on ordinary life and how much we can benefit from their frequently undervalued influence in conscious decision making is important.
Discovering how to rise to the challenge of events around us using our creative and instinctive responses allows us the joy of personal integrity.
Acknowledging our deep desire to be whole involves all of these senses and this awareness begins to show in our behaviour, our lives and our sense of fulfilment.
The Silent Impulse brings all of these ideas together in an attempt to increase the knowledge base of psychic processes using personal experiences and established research.
It is intended to provide a better understanding of these phenomena for the lay person and expert alike.
Information
Format: Paperback
Pages: 200 pages
Publisher: Kathy Stranks Publishing
Publication Date: 31/01/2018
Category: Popular psychology
ISBN: 9780995580107
Free Home Delivery
on all orders
Pick up orders
from local bookshops