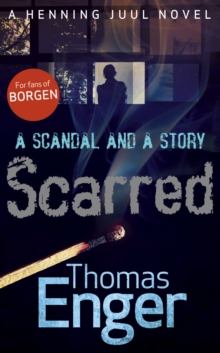 Description
For fans of Borgen, The Killing and the Wallander series, a thrilling novel of murder and political scandal in Oslo.
An elderly woman is found dead in a nursing home. Bjarne Brogeland, who heads up the investigation, soon realises that they are on the trail of a meticulous killer who has developed a keen taste for revenge.
A killer who has only just begun...Trine Juul-Osmundsen, Norway's Secretary of State and Henning Juul's sister, is accused of sexually harassing a young male politician.
As the allegations cause a media frenzy, Trine receives an anonymous threat telling her to resign.
If she doesn't, the truth about what she really did that night will be revealed.
Scarred reporter Henning Juul, finds himself torn between the two high profile cases.
He wants to help his estranged sister, but as he digs into their past, he discovers memories that haunt them both.
Memories of a broken home. Memories of a dead father. As the two cases collide, both their worlds threaten to fall apart.
Scarred is the third novel in the acclaimed Henning Juul series, following Burned and Pierced, which was shortlisted for the 2013 Petrona Award.
Information
Format: Paperback
Pages: 464 pages
Publisher: Faber & Faber
Publication Date: 06/02/2014
Category: Crime & mystery
ISBN: 9780571272488
Free Home Delivery
on all orders
Pick up orders
from local bookshops
Reviews
Showing 1 - 1 of 1 reviews.
Review by atticusfinch1048
16/06/2015
Scarred – Another brilliant Scandi ThrillerScarred by Thomas Enger is the third book in his Henning Juul series but my first of his books and an excellent and very welcome introduction has been made. The cover says for fans of Borgen I would also add with a dash of The Killing thrown in for free. This is part murder mystery and political thriller combined the best of both worlds put together with a well thought out plot and well written or in my case well translated in to English.Henning Juul is an investigative reporter who has just returned to work after being on a house fire in which his young son was killed who has a famous sister whom he never speaks to and a mother who likes the drink and smoking. He has few to no real friends to name, he still loves his ex-wife but gets lonely and when depressed watches football on the local park. Not so much a defective detective but definitely a loner who likes to get to the bottom of a story.He is sent to cover a gruesome murder of an elderly woman who was close to death any way but the knitting needles in the eyes may be over kill. As the investigation seems to be going nowhere another murder happens and there are links between the two murders but it is hard to see the link. While this is happening his famous sister is Justice Secretary in the Norwegian Government but her world comes crashing down when she is accused of sexual harassment of a young male politician. While he and his sister have problems between them he still wants to help her out and give her support but cannot really investigate as his hands are tied by his relationship to his sister.It is when his sister's world is falling apart that what is happening to her collides with the murder cases that things become interesting. Like Borgen there are plenty of political twists and turns that come out at the end with surprising and interesting developments. Can the Justice Secretary bring her problems to a peaceful closure while helping the murder investigation out? Will these colliding worlds and cases be the making or breaking of her and those around her. Henning Juul is there guiding her even from a distance while being able to report from the front line of the murder.This is a well written plot with two very different but colliding worlds and different characters with the noir that we expect from Scandi thrillers. Juul is a tenacious investigator not jumping to conclusions but follows the clues and the evidence to see where it will take him, having a photographic mind helps. This is a good book and a pleasure to read and a series I want to read.