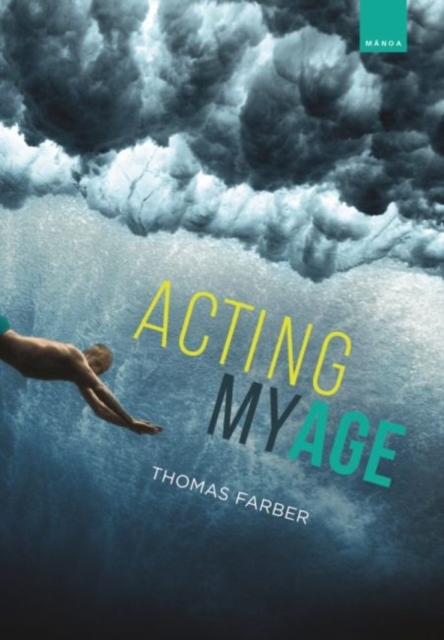 Acting My Age
Paperback / softback
Description
Elegant, exuberant, and idiosyncratic, Acting My Age is a memoir and meditation by one of America's most playful and inventive writers.
In the words of Mary Mackey (The Jaguars That Prowl Our Dreams), "in Acting My Age, Thomas Farber gives us an unflinching, luminous, cleverly conceived meditation on his own mortality as well as on the extinction of the coral reefs, snow leopards, dolphins, and, ultimately the human species.
Couching his observations in a series of short, interconnected, almost-epigrammatic essays that read like prose poems, Farber creates a narrative style reminiscent of Joyce and Melville: oceanic in depth and all-encompassing in range."Gerald Fleming (The Choreographer), calls Acting My Age "a praise song, an exultation in the beauties and brutalities of being human.
Though Thomas Farber is wide-eyed at the miracle of our existence, his prose details both the collapse of species and ultimate trajectory of our aging bodies.
This polymathic dive into a writer's remaining time-into the life of the earth, the sea, and meaning itself-is no mere memoir, but an elegant, instructive page-after-page of language-love."Robert Roper (Nabokov in America: On the Road to Lolita), adds: "Tom Farber is always good company, and his 'late writings' are more and more indispensable, full of comfort for the perplexed, rich in learning, humorous, masculine and tender, evoking large sensations and vast views; a reader thinks of Montaigne, Whitman, and other of the great truth-tellers, modest of tone, intimate in approach, friends bringing deep gifts.
Information
Format:Paperback / softback
Pages:180 pages
Publisher:University of Hawai'i Press
Publication Date:28/02/2021
Category:
ISBN:9780824890384
Information
Format:Paperback / softback
Pages:180 pages
Publisher:University of Hawai'i Press
Publication Date:28/02/2021
Category:
ISBN:9780824890384
Also in the Manoa: A Pacific Journal of International Writing series