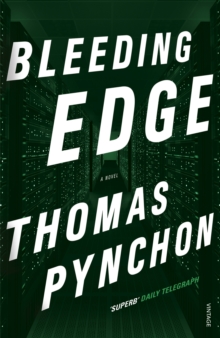 Description
It is 2001 in New York City, in the lull between the collapse of the dotcom boom and the terrible events of September 11th.
Silicon Alley is a ghost town, Web 1.0 is having adolescent angst, Google has yet to IPO, Microsoft is still considered the Evil Empire.
There may not be quite as much money around as there was at the height of the tech bubble, but there's no shortage of swindlers looking to grab a piece of what's left. Maxine Tarnow is running a nice little fraud investigation business on the Upper West Side, chasing down different kinds of small-scale con artists.
She used to be legally certified but her licence got pulled a while back, which has actually turned out to be a blessing because now she can follow her own code of ethics - carry a Beretta, do business with sleazebags, hack into people's bank accounts - without having too much guilt about any of it.
Otherwise, just your average working mum - two boys in elementary school, an off-and-on situation with her sort of semi-ex-husband Horst, life as normal as it ever gets in the neighbourhood - till Maxine starts looking into the finances of a computer-security firm and its billionaire geek CEO, whereupon things begin rapidly to jam onto the subway and head downtown.
She soon finds herself mixed up with a drug runner in an art deco motorboat, a professional nose obsessed with Hitler's aftershave, a neoliberal enforcer with footwear issues, plus elements of the Russian mob and various bloggers, hackers, code monkeys and entrepreneurs, some of whom begin to show up mysteriously dead.
Foul play, of course. With occasional excursions into the Deep Web and out to Long Island, Thomas Pynchon, channelling his inner Jewish mother, brings us a historical romance of New York in the early days of the Internet, not that distant in calendar time but galactically remote from where we've journeyed to since. Will perpetrators be revealed, forget about brought to justice?
Will Maxine have to take the handgun out of her purse?
Will she and Horst get back together? Will Jerry Seinfeld make an unscheduled guest appearance?
Will accounts secular and karmic be brought into balance?Hey.
Who wants to know?
Information
Format: Paperback
Pages: 496 pages
Publisher: Vintage Publishing
Publication Date: 18/09/2014
ISBN: 9780099590361
Free Home Delivery
on all orders
Pick up orders
from local bookshops
Reviews
Showing 1 - 1 of 1 reviews.
Review by Widsith
27/08/2015
There've been a few novels written about the 11th September 2001 attacks – DeLillo's <i>Falling Man</i> and Jonathan Safran Foer's <i>Extremely Loud and Incredibly Close</i> come to mind – and most of them try to induce, not unreasonably, a visceral and immediate reaction to the tragedy. Pynchon has written about atrocities and tragedies before (most recently in <i>Against the Day</i>), but what's striking about <i>Bleeding Edge</i> is how determined Pynchon is to avoid talking about 9/11 in anything like the same terms. After huge amounts of foreshadowing, the event itself is thrown away almost in passing two thirds of the way through the novel, a remote occurrence that comes mediated through strangers and TV:<i>Maxine heads for work, puts her head in a local smoke shop to grab a newspaper, and finds everybody freaking out and depressed at the same time. Something bad is going on downtown. 'A plane just crashed into the World Trade Center,' according to the Indian guy behind the counter.'What, like a private plane?''A commercial jet.'Uh-oh. Maxine goes home and pops on CNN.</i>What follows is a lengthy examination not of the event itself – which is merely the pretext for a lot of conspiracy-theoretic playfulness – but rather of how people reacted to it. Pynchon sounds angry about it, angrier than I can remember him sounding for a long time. Typically, he hones right in on the vocabulary, objecting in particular to<i>'Ground Zero,' a Cold War term taken from the scenarios of nuclear war so popular in the early sixties. This was nowhere near a Soviet nuclear strike on downtown Manhattan, yet those who repeat 'Ground Zero' over and over do so without shame or concern for etymology. The purpose is to get people cranked up in a certain way. Cranked up, scared, and helpless.</i>Ah, the 'purpose'. As with many of his books, it's never clear whose purpose, exactly, we're talking about, but there is a strong sense that there's one out there. Something to do with keeping everyone staring at the replaying images on the news channels, US citizens reduced to 'a viewing population brought back to its default state, dumbstruck, undefended, scared shitless'. 'Can't you feel it,' one character asks—<i>'how everybody's regressing? 11 September infantilized this country. It had a chance to grow up, instead it chose to default back to childhood.'</i>This sense of opportunity wasted runs throughout the book. The other opportunity under examination is the internet. The book is set in large part among the early 2000s geek culture, and there is a feeling of almost limitless potential that's about to be exploited or squandered. One pair of programmers has developed an interface for trawling the deep web (a version of the deep web that I don't think ever existed), and their software is being pursued aggressively by ultracapitalists and national governments – they're facing the<i>same old classic dotcom dilemma, be rich forever or make a tarball out of it and post it around for free, and keep their cred and maybe self-esteem as geeks but stay more or less middle income.</i>The internet for Pynchon is a way of transcending the constraints of reality – characters can log on and have conversations with people who seem already to be dead, victims of 9/11, victims of secret governmental machinations, whatever…an online version of the much-misunderstood 'thanatoids' from <i>Vineland</i>. The web offers a vision of the almost spiritual interconnectedness of humanity, it's a 'small part of a much vaster integrated continuum'. And yet at the same time this is somehow thematically tied to the twin towers, so that when they come down, the possibilities of this new medium also seem increasingly to be built on very shaky ground.And all of this is told in Pynchon's characteristically sly, amused, polymathic, stoned-incisive American narrative voice which fascinates me as much as it ever did. He writes dialogue like no one on earth: having spent the last few books doing away with such irritating formalities as 'he said', 'she replied' etc., he now relays lines of speech with no finite verbs at all, merely leaving you with a few present participles like the stage directions to a radio play:<i>'So…' some presentable young lady spreading her upturned palms, 'warm and friendly here, right?''And after the stories we heard,' Lucas nodding, gazing amiably at her tits.</i>And this technique, writ large, is how he works at the level of paragraph and novel as well. He no longer does the boring necessities; he's found a way to jump straight from incident to incident. Key events or explanations arrive, smilingly without reason; characters bump into each other, simply because it is now necessary that they meet. ('It seems accidental', we are told at one point, 'but there may be no accidents anymore, the Patriot Act may have outlawed them along with everything else.')He still believes as strongly as ever in the power of triviality and jokes, which is one of the reasons I'm able to take him so seriously. In this book we have comments about a woman on the side 'stashed in London he's playing FTSE with' – cute – a strip club called Joie de Beavre, and a long description of a Scooby-Doo cartoon set in Colombia which concludes with the line, 'and I would've gotten away with it, too, if it hadn't been for those Medellín kids!'His long ecstatic flights of descriptive fantasy are fewer here than in some earlier books, but he still puts phrases together perfectly when he needs to. Here's the last description we have of one character:<i>He's silent, wherever he is. By now one more American sheep the shepherds have temporarily lost track of, somewhere in the high country above this ruinous hour, cragfast in the storm.</i>Elsewhere attention focuses in on the sky, which is very typical of Pynchon: the threat in his books is always either somewhere above you, or deep below your feet. The sky here 'takes on a brushed-aluminum underglow'; and later it's 'a pale battle flag of the ancient nation of winter'. (I love that.) Near the end, our heroine notices 'clouds moving across a smear of light, maybe the sun, maybe something else', which is precisely the sort of minatory vagueness that Pynchon has made all his own. There is a paragraph along similar lines in <i>Against the Day</i>, and for that matter in this context one can't help also thinking of the famous opening line to <i>Gravity's Rainbow</i>.How does he do it? There are lines in his books I read over and over and I still have the feeling that the sense can't be reduced to the words on the page. And this may be the last book we get from him: he was 76 when it came out, half a century since the publication of <i>V.</i> You don't expect people in their mid-seventies to be writing about (to pick an example from this book almost at random) a couple dressing up for Hallowe'en respectively as 'a NAND gate and Aki Ross from the <i>Final Fantasy</i> movie'.<i>Bleeding Edge</i> does include one para that's as good a summary of Pynchon's general philosophy as any:<i>'No matter how the official narrative of this turns out,' it seemed to Heidi, 'these are the places we should be looking, not in newspapers or television but at the margins, graffiti, uncontrolled utterances, bad dreamers who sleep in public and scream in their sleep.'</i>What he's been bringing us for fifty years. And still showing people a third of his age how it should be done.