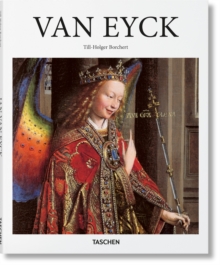 Taschen 365 Day-by-day. Modern Art
Calendar
Description
An artwork a day. This title deals with TASCHEN's perpetual calendars.
For those of you whose datebooks have been replaced by smartphones, TASCHEN has created the new "365 Day-By-Day" series so that you can still enjoy the warm analog feeling of marking every day with the turn of a page.
Each day you'll discover a different work of modern art along with interesting anecdotes or quotes about/by the artist - you'll also be able to celebrate all of the artists' birthdays - ensuring a constant source of inspiration right on your desktop.
At the end of the year, just turn back to the beginning and start again!
Information
Format: Calendar
Pages: 736 pages
Publisher: Taschen GmbH
Publication Date: 31/12/2019
ISBN: 9783836544979