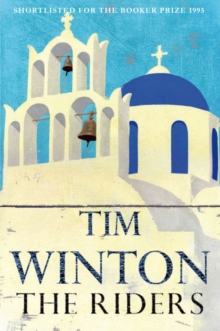 Description
Fred Scully has decided to leave Australia to carve a new life for himself and his young family in Ireland.
He labours alone to make their dilapidated cottage habitable, but when he arrives at the airport to pick up his wife and child, only his small daughter steps off the plane.
So begins Scully's desperate odyssey across Europe, trying to track down the wife he comes to realize he didn't know. 'A brilliant reflection on the instability of personality and memory, written in page-turning style' Daily Telegraph 'An intricate, magnificently readable novel' Sunday Telegraph 'Makes the senses jump.
Concentrated, passionate, invigorating' Independent
Information
Format: Paperback
Pages: 368 pages
Publisher: Pan Macmillan
Publication Date: 09/02/1996
ISBN: 9780330339421
Free Home Delivery
on all orders
Pick up orders
from local bookshops
Reviews
Showing 1 - 2 of 2 reviews.
Review by pamplemousse
16/06/2015
Harrowing, but brilliant. The story seems to be about the central character's "awakening" to the life of those around him. He begins with a comfortable and self-contained view of things -- he's happily bumbling around renovating the cottage -- when BANG, his wife suddenly and inexplicably leaves him (and their child). He then has to undertake a journey in pursuit before he comes to an understanding, if not an acceptance, of why. Buggered if I know what the Riders meant though -- I confess to being a bit mystified by the ending.
Review by sianpr
27/08/2015
I was really gripped by this book - the story of Scully and his 7-year-old daughter who are abandoned by Scully's wife - thus follows a long chase through Europe - Greece, Italy, Paris, Amsterdam to try and find her. Winton conjures up the anguish of those who are left behind when family members disappear. Not too sure about the way women are depicted in the book - I wondered whether it was necessary to introduce Irma, a vampire like creature who doesn't seem to lend anything to the plot or overall story - surely one femme fatale, in the shape of the mother, was sufficient?