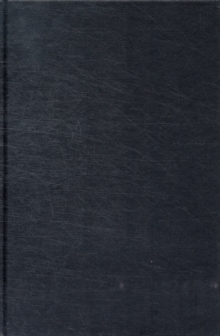 Religion and Politics in International Relations : The Modern Myth
Hardback
Description
This is a critical analysis of the modern myth of 'religion' and its distinction from 'secular politics' as it appears in recent International Relations literature.
Scholars in International Relations concerned with religion and its relations to world politics are rhetorically constructing a powerful modern myth.
A component of this myth is that religion is inherently violent and irrational unless controlled by the secular state, which is inherently rational and only reluctantly violent.
Timothy Fitzgerald discusses how, in this modern myth, 'religion' appears as a force of nature which either assists or threatens the sacred secular order of things, and how religion is portrayed as a kind of universal essence which takes many forms, its recent most dangerous manifestation being 'Islamic terrorism'.
This book illustrates that the essential distinction between irrational religion and rational secular politics appears as an unquestioned preconception on the basis of which policy is conducted, countries invaded and wars fought. Arguing that this rhetorical construction of religion provides the foundation for faith in the rationality of modern liberal capitalism, Fitzgerald demonstrates how a historically contingent discourse has been transformed into a powerful set of global assumptions.
Information
Format: Hardback
Pages: 224 pages
Publisher: Continuum Publishing Corporation
Publication Date: 01/10/2011
Category: Religion & politics
ISBN: 9780826426925
Other Formats
Paperback / softback from £31.99