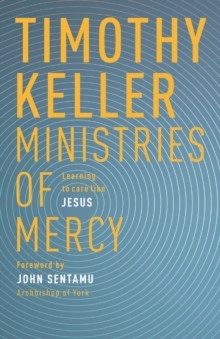 Ministries of Mercy : Learning to Care Like Jesus
Paperback
Description
Like the Samaritan who found a dying man on the road to Jericho, we're aware of people in need around us: the widow next door, the family strapped with medical bills, the homeless man outside our church.
God calls us to help them, whether they need shelter, assistance, medical care, or just friendship.Tim Keller shows that caring for these people is the job of every believer, as fundamental to Christian living as evangelism, discipleship, and worship.
But he doesn't stop there. He tackles a range of thorny practical issues as he shows how we can carry out this vital ministry as individuals, families, and churches.
Free Home Delivery
on all orders
Pick up orders
from local bookshops