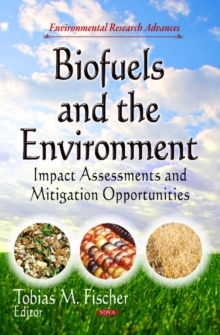 Biofuels & the Environment : Impact Assessments & Mitigation Opportunities
Hardback
Description
This book examines the first of the Environmental Protection Agency's (EPA's) triennial reports on the current and potential future environmental impacts associated with the requirements of the Clean Air Act.
It reviews environmental and resource conservation impacts, as well as opportunities to mitigate these impacts, at each stage of the biofuel supply chain: feedstock production, feedstock logistics, biofuel production, biofuel distribution, and biofuel use.
The information included here is considered foundational for future efforts to quantitatively compare the environmental impacts of alternative scenarios for meeting the goals of the RFS2 program, representing the best available information through July 2010 and reflecting the current understanding about biofuel production and use, including input from the U.S.
Departments of Agriculture and Energy.
Information
Format: Hardback
Pages: 246 pages
Publisher: Nova Science Publishers Inc
Publication Date: 01/11/2013
Category: The environment
ISBN: 9781629480923