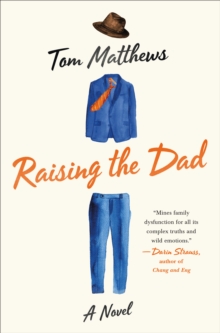 Description
In Raising the Dad, John Husted's life is complicated, although not in any remarkable way.
His marriage has slipped into a state of passionless functionality.
His teenage daughter is growing distant and mean. His older brother - a washed-up heavy-metal singer - is fresh out of jail, and his mother is slipping away to dementia. And then an incredible secret about the family is forced upon John.
By the time he finds a way to resolve the situation as best he can, the relationships within his family are changed forever in shocking and profoundly moving ways.
Information
Format: Hardback
Pages: 320 pages
Publisher: St Martin's Press
Publication Date: 27/04/2018
ISBN: 9781250094766
Also by Tom Matthews