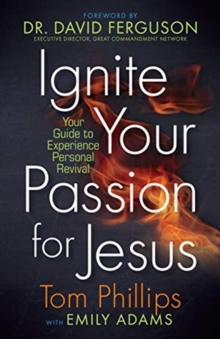 Ignite Your Passion for Jesus : Your Guide to Experience Personal Revival
Paperback / softback
Description
We desire personal revival in our relationships with God, but many of us don't know how or where to begin.
Although revival may be a popular topic of discussion, too few resources offer practical guidance on how to obtain it. Ignite Your Passion for Jesus is a twelve-week guide designed to help you reconnect with Christ.
Each day includes - a key verse, - an inspirational reading, - questions for reflection and application, - revival truths, and - spirit-empowered faith experientials. Revitalise your heart and relationship with God as you experience personal revival.
Information
Format: Paperback / softback
Pages: 240 pages
Publisher: BroadStreet Publishing
Publication Date: 01/09/2019
ISBN: 9781424559312