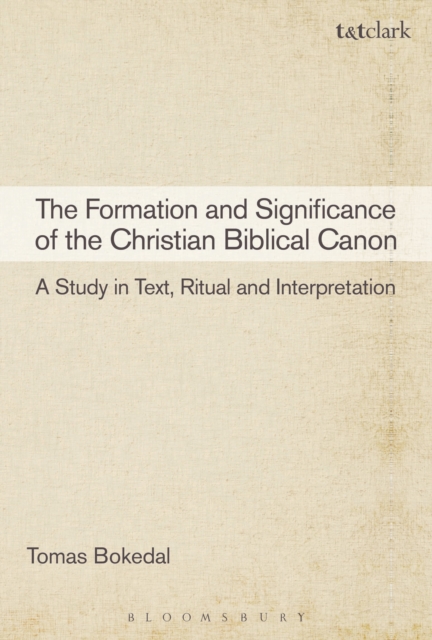 The Formation and Significance of the Christian Biblical Canon : A Study in Text, Ritual and Interpretation
Paperback / softback
Description
This book offers a fresh cross-disciplinary approach to the current discussion on the Christian canon formation process.
By carefully integrating historical, hermeneutical and theological aspects to account for the emergence of the canon, it seeks to offer a more comprehensive picture of the canon development than has previously been achieved.
The formation and continuous usage of the Christian biblical canon is here viewed as an act of literary preservation and actualization of the church's apostolic normative tradition - 'the Scriptures and the Lord' - addressing, first of all, the church, but also the wider society.
In order to grasp the complex phenomenon of the biblical canon, the study is divided into four parts, focusing respectively on linguistic and effective-historical, textual and material, performative, and ideational aspects of the canon.
Attention is given to the scribal nomina sacra convention, the codex format, oral and written Gospel, early Christian liturgical praxis and the Rule of Faith.
Bokedal argues that the canon was formed in a process, with its own particular intention, history, and direction.
Throughout the study, history and theology, past and present are considered alongside each other.
By using a Gadamerian hermeneutics of tradition, the reader's attention is directed to historical dimensions of the canon and its interpretative possibilities for our time.
The notion of effective history (Wirkungsgeschichte), as well as the interaction between text, community and reader are crucial to the argument.
The canonical text as text, its interpretation and ritual contextualization are highlighted as unifying elements for the communities being addressed.
Information
Format:Paperback / softback
Pages:440 pages
Publisher:Bloomsbury Publishing PLC
Publication Date:21/05/2015
ISBN:9780567663719
Information
Format:Paperback / softback
Pages:440 pages
Publisher:Bloomsbury Publishing PLC
Publication Date:21/05/2015
ISBN:9780567663719