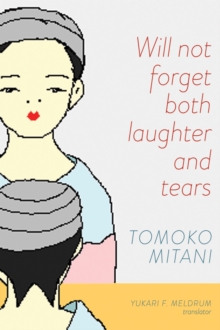 Will Not Forget Both Laughter and Tears
Paperback / softback
Description
Geishas and samurai, manga and anime come to mind when Japan enters the conversation.
While these traditional and modern images about the island nation have been widely disseminated in North America, most of us cannot imagine what everyday life is like in Japan.
Tomoko Mitani's work addresses this gap with honest responses to the male-dominated society of Japan in a down-to-earth style that looks inward, with stories that are at once intriguing and amusing.
Translator Yukari F. Meldrum finds the fine balance in translation between domestication and foreignization, letting a new vantage point emerge.
This collection of short stories and a novella will interest scholars and students of Translation Studies, Japanese Studies, and Women's Studies, as well all of those who are interested in this genre.
Information
Format: Paperback / softback
Pages: 232 pages
Publisher: University of Alberta Press
Publication Date: 15/11/2013
Category: Short stories
ISBN: 9780888645449