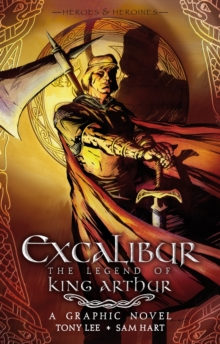 Excalibur: The Legend of King Arthur
Paperback / softback
Description
In this gripping tale - of love and deceit, forgiveness and hope - the secrets of King Arthur's past and the mysteries of his future all come together in a visually striking portrait of the heroic legend. Albion is at war. Ruled by the murderous King Ulric for too long, its people are desperate for justice.
Arthur, son of Uther Pendragon, is their last hope. Now come of age, Arthur can fulfil a longstanding prophecy. And by freeing the enchanted Caliburn from its sheath on Stone Hill, finally the land will have its true king.
But Arthur's future is uncertain. Not only does his half-sister Morgana have a vengeful score to settle; those whom he trusts most are also destined to betray him.
Free Home Delivery
on all orders
Pick up orders
from local bookshops