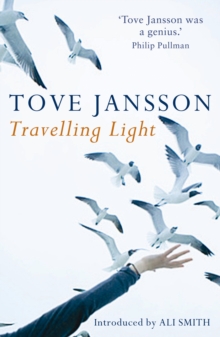 Travelling Light
Paperback
Description
This newly translated collection of stories brilliantly evokes the shifting scenes and restlessness of summer.
A professor arrives in a beautiful Spanish village only to find that her host has left and she must cope with fractious neighbours alone; a holiday on a Finnish Island is thrown into disarray when a disconcerting young boy arrives; an artist returns to an old flat to discover that her life has been eerily usurped. Philosophical and profound, but with the deceptive lightness that is her hallmark, Travelling Light is guaranteed to surprise and transport.
Information
Format: Paperback
Pages: 224 pages
Publisher: Sort of Books
Publication Date: 08/07/2010
ISBN: 9780954899585
Free Home Delivery
on all orders
Pick up orders
from local bookshops
Reviews
Showing 1 - 3 of 3 reviews.
Review by CarltonC
16/06/2015
A varied collection of short stories describing life through Finnish eyes that worked best for me when they were naturalistic stories about Finland, especially The Summer Child. The more "science fiction" type stories did not work for me as they felt genuinely dated and have been done better by others.
Review by janeajones
16/06/2015
Originally published in 1987 when Tove Jansson was 73, about half the stories in <i>Travelling Light</i> focus on the conditions of growing older that force all of us to make accommodations: marginalization, loneliness, relocation, even patronization. Jansson brilliantly explores these issues with a light touch and always leaves the conclusions to open speculation by the reader. The subjects of the other stories range from the account of an unpleasant child who intrudes upon a family's summer idyll and the imaginative adventures a pair of brothers have playing Tarzan in the forest to a friend visiting her old roommate and youthful haunts. The threads that tie all the stories together are the necessity for passion and the danger of nostalgia. As Ali Smith points out in her introduction about a character in one of the stories: "she learns exactly why we move on, why nostalgia is deathly, why we can't and mustn't go backwards in life." Highly recommended.
Review by RandyMetcalfe
16/06/2015
Tove Jansson's short stories, like much of her longer work for adults, is written in a spare, direct style that eschews symbol and metaphor in favour of concrete particulars and unsentimental realism. The quest for unadorned simplicity is consuming, as evidenced by the way it creeps into the very theme and content of stories such as "The Hothouse" or "Travelling Light", the title story of this collection. It is a goal that is sometimes best reached by not aiming at it directly. In "An Eightieth Birthday" a young couple engage with art in theory and practice on the occasion of the 80th birthday party of the young woman's grandmother. 'Success', in artistic terms, as the story makes plain, is a fraught question whose answers are various and not always appetising. Jansson explores more of the darker side of her characters' personalities in some of the stories in this collection. The disquieting "The Woman Who Borrowed Memories" will leave you on edge and "The PE Teacher's Death" and "The Gulls" are almost burdened by the near mental collapse of one or more central character. There is even, perhaps oddly in this collection, a seeming post-apocalyptic story of two co-dependent marginal characters struggling to meet their end in the best way they can manage.While the themes and content of the stories in this collection are less cohesive than other Jansson collections, the writing remains crisp and pure throughout. Like the endless summer light on the skerry islands off Finland's coast, or Jansson's unsentimental presentation of children (especially in "The Summer Child"), the stories here will be both familiar and new to readers of Jansson's other works for adults. Gently recommended.