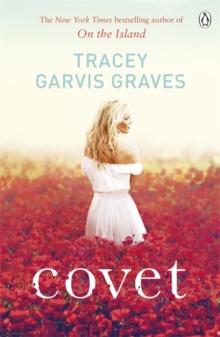 Description
Covet by Tracey Garvis Graves is a love story with a twist...Claire Canton is at a crossroads in her marriage.
Her husband Chris has recently taken some knocks from life, pushing him to retreat to a dark place where no one can reach him, not even Claire.
She feels alone and with nowhere to turn . . .Then Claire is pulled over by police officer Daniel Rush, a man with a tragic past. And a random encounter blossoms into a friendship, which brings much needed light into both their lives.As their relationship intensifies it's not long before Claire and Daniel are in way over their heads and skating close to a line that Claire has sworn she'll never cross . . .But is it too late to go back? And does she even want to?Praise for On the Island:'An addictive hybrid: The Beach meets Robinson Crusoe meets Room' Telegraph Magazine'Beautifully written and desperately romantic . . . A real wow read' CloserTracey Garvis-Graves lives in Iowa with her husband and two children.
Her first novel, On The Island, was a US word-of-mouth success; with over 2000 reader reviews online, it reached the top ten in the New York Times, Wall Street Journal and Amazon.com bestseller lists, and USA Today's top 15.
Film rights have been optioned by MGM, with Temple Hill Productions (responsible for Twilight) slated to produce.
Tracey blogs at www.traceygarvisgraves.com and can also be found on Twitter @tgarvisgraves and at facebook.com/tgarvisgraves.
Information
Format: Paperback
Pages: 400 pages
Publisher: Penguin Books Ltd
Publication Date: 24/04/2014
ISBN: 9781405911870
Free Home Delivery
on all orders
Pick up orders
from local bookshops
Also by Tracey Garvis Graves