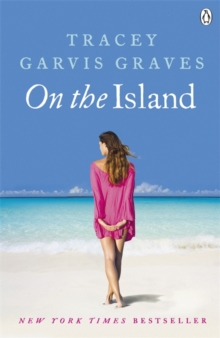 Description
It would always be summer on the island...A love story with a twist, Tracey Garvis Graves' On The Island is a US word-of-mouth success story to rival Fifty Shades of Grey, with 1500 5* reader reviews online (and counting!) and sales taking it top 10 in the New York Times, Wall Street Journal and Amazon.com bestseller lists.
Film rights have been optioned by MGM, with Temple Hill Productions (responsible for Twilight) slated to produce. When thirty-year-old English teacher Anna Emerson is offered a summer job tutoring T.J.
Callahan at his family's holiday home in the Maldives, she accepts without hesitation: a tropical island beats the library any day.
T.J. has no desire to leave town, not that anyone asked him.
He's almost seventeen and if having had cancer wasn't bad enough, he now has to spend his first summer in remission with his family instead of his friends.
Anna and T.J. are en route to join T.J.'s family in the Maldives when the pilot of their seaplane suffers a fatal heart attack and crash-lands in the Indian Ocean.
Marooned on an uninhabited island, Anna and T.J. work together to obtain water, food, fire and shelter but, as the days turn to weeks then months and finally years, Anna begins to wonder if the biggest challenge of all might be living with a boy who is gradually becoming a man. ..Want to meet Anna and T.J. again? Return to the island with Unchartered available in ebook July 2013. As romantic as One Day or The Time Traveler's Wife, US readers have fallen in love with Tracey Garvis-Graves' On the Island: 'If you're looking for something to fill the gap after reading Fifty Shades...here it is!' ***** Danielle 'I couldn't put this down.
I rooted for this couple from the beginning' ***** Kelkeligan 'A bit Castaway, Survivor and Lost all rolled together, the minute I opened the book, I read till it was finished' ***** Michele 'I loved, loved, loved this.
It was a perfect way to spend a cold Friday night stuck at home' ***** Kelly Tracey Garvis-Graves lives in a suburb of Des Moines, Iowa, with her husband and two children and blogs at www.traceygarvisgraves.com.
Information
Format: Paperback
Pages: 368 pages
Publisher: Penguin Books Ltd
Publication Date: 01/07/2012
ISBN: 9781405910217
Free Home Delivery
on all orders
Pick up orders
from local bookshops
Reviews
Showing 1 - 3 of 3 reviews.
Review by alwaysyaatheart
16/06/2015
I absolutely loved this book, which seems to be the consensus of most of the reviews that I have read. After being hired as a tutor for 16-year-old T.J. who has just gone into remission after a battle with cancer, Anna is looking forward to spending her summer in the Maldives, as well as having some time and space to think about her own relationships. She agrees to fly with T.J., who wanted to come out a few days later than his parents. After encountering a series of obstacles and then finally embarking upon the last leg of their journey, the small sea plane they are traveling on crashes after the pilot has a heart attack. Anna is unconscious and T.J. manages to hold onto her and eventually gets them to shore. This is the beginning of their nearly 4-year journey together, on the island. As they learn to adapt and survive on little or nothing, the bond between them grows, and they become first and foremost, the best of friends. They face numerous life-threatening situations including predators, starvation, and illness, each one only making them stronger, and they each face their loneliness and need for companionship. As month's turn into years, and T.J. turns into a man, the relationship begins to change, but what will this change mean for T.J. and Anna, not only on the island, but when and if they are rescued?I absolutely fell in love with both T.J. and Anna. Tracey Garvis Graves has written this book in such a way that enables you to feel like you get to know each of these characters intimately. The story is told from both Anna and T.J's point of view, which I really liked, because you got to get into both of their heads and experience what they were thinking and feeling. Anna is sweet, kind, loving, and very sincere in her actions and her emotions. T.J., well I adored T.J. He was young, but he wasn't afraid to speak his mind or express his opinions, and he knew what he wanted and wasn't afraid to go for it. He was funny, had a great personality, and was quite a mature young man. The relationship these two share is real, and built on trust, friendship, and love, love that knows when to hold on and when to let go. They each saw the other for the person they really were, not construed by the normal opinions of society. I loved the plot, the story line, and the pace of the story. I was hooked from the beginning and very pleased that the book ended so very well. I really love a book that ends well. Without giving away any spoilers, I will say this, I think that just maybe the hardest thing these two had to face wasn't on the island. This book moved me deeply, and in a way that as a reader, you must experience for yourself. On the Island is one of those books that come along that mark you and stay with you for a long, long time. That being said, I encourage those who read this book not to begin with any preconceived notions, just dive on in and experience it for yourself. I can pretty much guarantee you won't be disappointed.
Review by elliepotten
16/06/2015
I actually thought <i>On the Island</i> was a young adult book when I ordered it, but it definitely isn't! Anna is a thirty year-old teacher accompanying her new student, seventeen year-old cancer survivor T.J., to his parents' holiday house in the Maldives for some summer tutoring. As it happens, books are going to be the least of their worries, as their plane crashes between Malé and their final destination, leaving them marooned on one of the many uninhabited islands dotted across the vast sweep of the Maldives.About two thirds of the novel consists of the trials and tribulations of desert island life for T.J. and Anna, and I was thoroughly absorbed in their daily experiences. Watching these two all-modern individuals learning the skills they needed to survive was fascinating, and made me wonder how I would have coped in their shoes. The intense microcosm of island life neatly paved the way for the romantic element of the book. Some readers might wonder about the appropriateness of a relationship between a student and a teacher, but actually, in this unprecedented situation it's hard to imagine how a bond WOULDN'T form between T.J. and Anna. As the weeks turns to months and then to years, their boundaries inevitably start to crumble, they get closer with every shared difficulty and joy, and as T.J. becomes a grown man it might be considered odd if their relationship didn't become more complicated at some point. I was definitely rooting for them, as mutual tenderness and respect, growing love and a unique shared experience cemented them together into an inseparable couple.What I deeply appreciated about this book was the fact that Graves doesn't resort to a cliched 'And then a plane flew over and we waved and got picked up' way of ending her characters' island stay. Instead she cleverly ties it in with real-life events and orchestrates a far more gritty and interesting escape. The last part of the book follows Anna and T.J. back to 'real life' - something usually missing from stories like this - and explores how they adjust to being back in America with their families around them, modern conveniences at every turn, and the press desperate to hear their story and dissect the propriety of their relationship. This section wasn't quite as gripping or immersive, but it rounded off the novel in a far more satisfying and realistic way than if it had simply ended at the moment they got off the island.I only really had a couple of little niggles while I was reading. One was that the dialogue was slightly clunky at times, particularly because of the frequent overuse of names. My other tiny gripe was with the occasional over-idyllic moments, like the dolphins that come to play in the lagoon and befriend T.J. and Anna. Not that this is completely out of the question, of course - but it did smack a bit of a child's fantasy desert island at times! Other than that, however, I found this to be a stellar bit of storytelling and a great read for a dose of holiday escapism. I was genuinely caught up in T.J. and Anna's fight for survival and their budding romance, and their isolation meant that every moment of happiness, sadness or fear cut that much more deeply, both for them and for the reader. I teared up a few times, and smiled along with them in others. This will definitely be a keeper for me - in fact, reading it outside on a hot sunny day might have to become a new summer tradition!
Review by C4RO
16/06/2015
Contemporary Romance. 30 yo teacher Anna is due to summer school TJ on the maldives (he's a 16 yo boy recovering from cancer). Their small Plane crashes and they get marooned for a long time. Good. 
Also by Tracey Garvis Graves