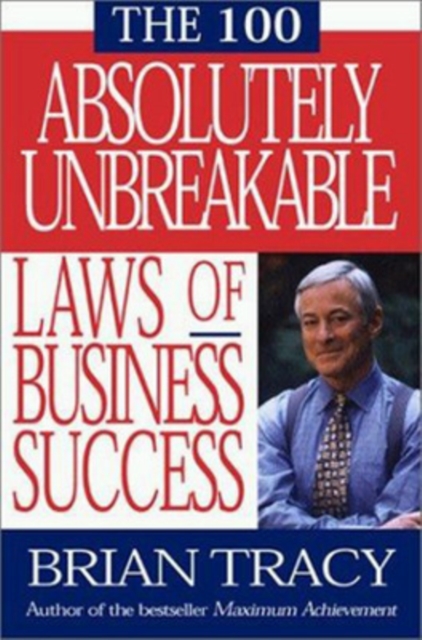 The 100 Absolutely Unbreakable Laws of Business Success
Paperback / softback
Description
Why are some people more successful in business? Why do some businesses flourish where others fail? Renowned business speaker and author, Brian Tracy has discovered the answers to these puzzling questions.
In The 100 Absolutely Unbreakable Laws of Business Success Tracy draws on his thirty years' experience to present a set of universal laws that lie behind the success of business people everywhere, in every kind of enterprise, large and small.
Tracy breaks the 100 laws down into nine categories: Life, Success, Business, Leadership, Money, Economics, Selling, Negotiating, and Time Management.
Drawing on a lifetime of observation, investigation, and experience, Tracy identifies and defines each law - such as the Law of Cause and Effect and the Law of Increasing Returns - and reveals its source, illustrates how it functions through real-life examples, and shows how to apply it through specific exercises that everyone can use to begin the journey toward greater business success. Easy to read, easy to understand, and easy to apply, The 100 Absolutely Unbreakable Laws of Business Success offers a straightforward, eye-opening, life-affirming approach to how the world of business really works.
Information
Format:Paperback / softback
Pages:336 pages
Publisher:Berrett-Koehler
Publication Date:11/01/2002
Category:
ISBN:9781576751268
Information
Format:Paperback / softback
Pages:336 pages
Publisher:Berrett-Koehler
Publication Date:11/01/2002
Category:
ISBN:9781576751268