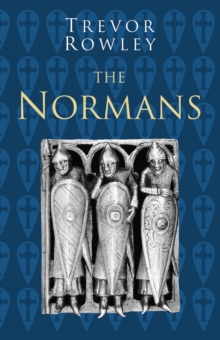 The Normans: Classic Histories Series
Paperback / softback
Description
The Normans were a relatively short-lived phenomenon.
They emerged early in the tenth century but had disappeared off the map by the mid-thirteenth century.
Yet in that time they had conquered England, Ireland, much of Wales and parts of Scotland.
They also founded a new Mediterranean kingdom in southern Italy and Sicily, as well as a Crusader state in the Holy Land and an outpost in North Africa.
Moreover, they had an extraordinary ability to adapt as time and place dictated, from Norse invaders to Frankish crusaders, from Byzantine overlords to feudal monarchs.
Drawing on archaeological and historical evidence, Trevor Rowley offers a comprehensive picture of the Normans and argues that despite the short time span of Norman ascendancy, it is clear that they were responsible for a permanent cultural and political legacy.
Information
Format: Paperback / softback
Pages: 240 pages, Illustrations, black and white
Publisher: The History Press Ltd
Publication Date: 31/01/2020
Category: British & Irish history
ISBN: 9780750993883