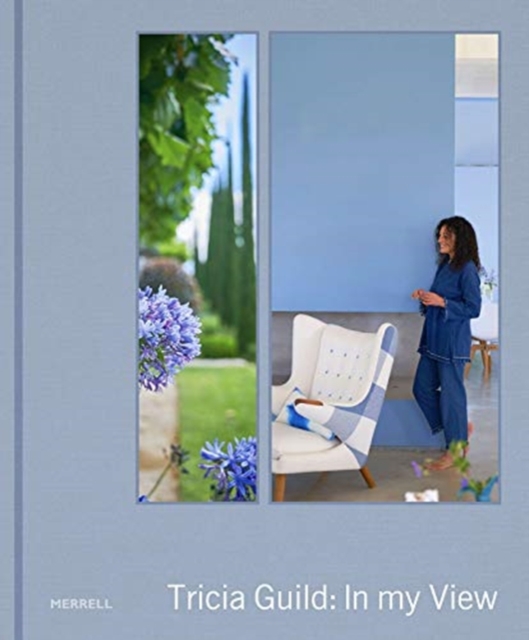 Tricia Guild: In My View
Hardback
Description
As one of the world's foremost interior designers, Tricia Guild has a passionate belief that the way we choose to live has a significant impact on our well-being and happiness.
The homes that we live in, the things that we surround ourselves with, and the everyday choices we make, can profoundly affect our outlook and positivity.
It is no surprise, then, that Tricia practises what she preaches: she finds it impossible to separate her work as a designer from other aspects of her life, and she believes that, in seeking creative inspiration in each experience, especially in enjoying the things that bring pleasure to our lives, we can perfect the art of living. For Tricia, Italy is a particularly enduring passion: the culture, landscape, architecture, food and music all strike a creative chord.
She has had a house there for many years. The last home was a rustic farmhouse, but when Tricia and her family began the search for a new property, she knew it would be decidedly different.
In this new Italian home, Tricia found the perfect opportunity to create a contemporary interior reflecting a love of modernity and simplicity that has evolved over the years.
In Tricia's view, modernity does not mean a lack of colour, pattern or texture; a contemporary interior can be both decorative and minimal - in fact, a confident use of colour and pattern can be the very thing that makes it even more wonderful.
Here, working with the architect Stephen Marshall and the garden designer Arne Maynard, Tricia has created a special home - a contemporary interpretation of the local vernacular - that represents her kind of modern. In In My View, Tricia charts the creation of her stunning Italian home set amid verdant oil groves.
We are taken on an extensive tour of the breathtaking property, right from the entrance steps and the rooms/spaces in the main house to the outdoor dining areas, studio, guest accommodation, kitchen garden and pool house.
Stephen and Arne offer insight into their collaboration with Tricia, describing, among other things, the selection of materials - local stone, concrete, glass and galvanized metal - for the house, and the planting on the terraces and around the rolling lawns of the garden.
Local artisans and craftspeople also played a crucial role in bringing this truly magnificent yet relaxing and comfortable home to life. Tricia also presents her new London home - a Victorian townhouse in a corner plot, where, with the same team of Stephen and Arne - she set about creating an urban retreat comprising three distinct areas to accommodate living, dining and resting.
While life in Italy for Tricia is about seasonality and nature, her life in London is centred on her work at Designers Guild, the company she founded in 1970.
Her London home therefore is, she says, `sharply experimental', her version of a lab, where she tests designs and assesses how colours work together.
In this section of the book, Tricia provides a glimpse of working life and the design process at the company headquarters in west London. Throughout the book, Tricia shares the moodboards that helped her to realize her dream homes in Italy and London.
For Tricia, moodboards are vital in the early stages of any project, large or small, because they help to stimulate the creative process, even define how one wishes to live, by establishing the language, rhythm and style of each space.
The choices that one makes here, the process of selection and careful editing, lie at the heart of finding one's own style.
In My View reveals the personal choices have shaped the way Tricia lives now, and will inspire the reader to develop their individual style and thus create their own special view.
Information
Format:Hardback
Pages:304 pages, 500 colour
Publisher:Merrell Publishers Ltd
Publication Date:10/09/2019
Category:
ISBN:9781858946757
Information
Format:Hardback
Pages:304 pages, 500 colour
Publisher:Merrell Publishers Ltd
Publication Date:10/09/2019
Category:
ISBN:9781858946757