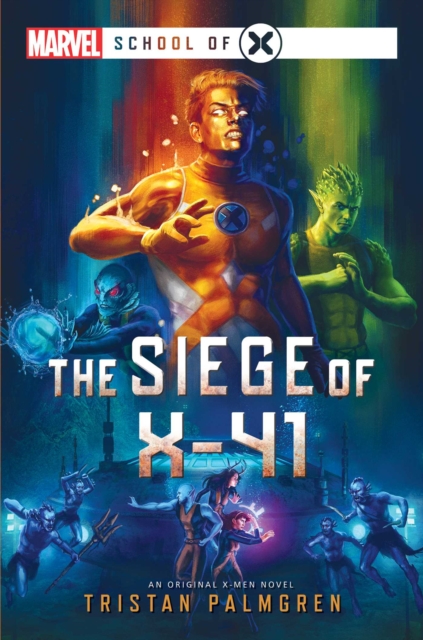 The Siege of X-41 : A Marvel: School of X Novel
Paperback / softback
Description
Omega-level mutant Elixir must come to terms with his anti-mutant upbringing while fighting off vampiric mermen and a leviathan of ancient lore in this intense survival adventure from Marvel's School of XOnce, Joshua Foley hated mutants, then he became one.
It's... problematic. When his healing powers manifested, the violent anti-Mutant Reavers rejected him and only the X-Men offered sanctuary.
Now he's surrounded by mutants who still see him as their enemy.
A deep-sea training mission isolates him with a select team of new X-Men, which is bad enough, but then the attacks begin.
A sect of sea monster-worshiping vampire mermen besiege the base, leaving them stranded and trapped.
As the attacks escalate, their chances of survival plummet.
Things go from awful to even worse when one of their team begins sabotaging their attempts to call for help, all in the name of a sleeping behemoth soon to awake...
Information
Format:Paperback / softback
Pages:336 pages
Publisher:Aconyte Books
Publication Date:04/08/2022
Category:
ISBN:9781839081286
Information
Format:Paperback / softback
Pages:336 pages
Publisher:Aconyte Books
Publication Date:04/08/2022
Category:
ISBN:9781839081286
Also in the Marvel School of X series | View all