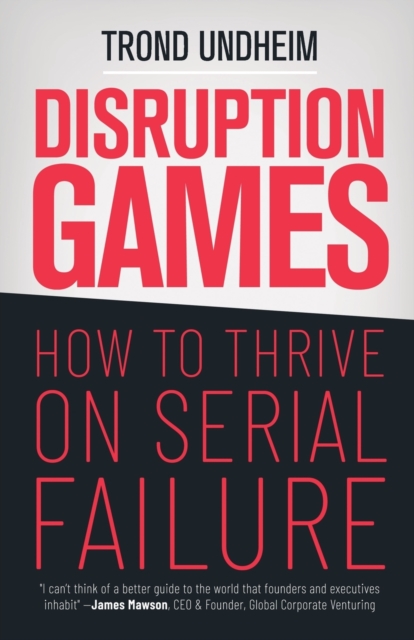 Disruption Games : How to Thrive on Serial Failure
Paperback / softback
Description
Common wisdom says that success breeds success, and indeed this is how most VCs pick startups, businesses select talent, and singles search for dates. In contrast, the evidence from science to startups shows that only repeated failure breeds success.

In Disruption Games, MIT's Trond Undheim reveals how companies (and individuals) can build a successful, multi-faceted innovation portfolio and may experience deep learning from failed initiatives.

Over the next few years, successfully managing failure will become a necessary growth strategy for any individual, firm or collective. Are you prepared?

Disruption Games fulfills the need for actionable insight on what's truly driving change and how to become a change-maker, not just be affected by it.

Trond Arne Undheim is a futurist, speaker, entrepreneur and former director of MIT Startup Exchange, based outside of Boston. He is the CEO and cofounder of Yegii, a search engine for industry professionals, providing collective intelligence.

He holds a PhD on the future of work and artificial intelligence and cognition. He has accelerated four unicorns and helped launch over 50 startups. A former MIT Sloan School of Management Senior Lecturer, WPP and Oracle executive and EU National Expert, he writes for Fortune and Cognoscenti, and has been featured in print media and television. His next book will be on the future of technology.
Information
Format:Paperback / softback
Pages:226 pages
Publisher:Atmosphere Press
Publication Date:01/05/2020
Category:
ISBN:9781647647285
Information
Format:Paperback / softback
Pages:226 pages
Publisher:Atmosphere Press
Publication Date:01/05/2020
Category:
ISBN:9781647647285