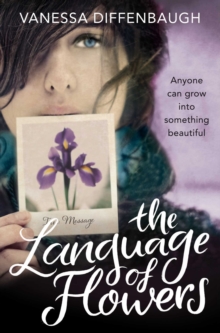 The Language of Flowers
Paperback
Description
The Victorian language of flowers was used to express emotions: honeysuckle for devotion, azaleas for passion, and red roses for love.
But for Victoria Jones, it has been more useful in communicating feelings like grief, mistrust and solitude.
After a childhood spent in the foster care system, she is unable to get close to anybody, and her only connection to the world is through flowers and their meanings.
Now eighteen, Victoria has nowhere to go, and sleeps in a public park, where she plants a small garden of her own.
When her talent is discovered by a local florist, she discovers her gift for helping others through the flowers she chooses for them.
But it takes meeting a mysterious vendor at the flower market for her to realise what's been missing in her own life, and as she starts to fall for him, she's forced to confront a painful secret from her past, and decide whether it's worth risking everything for a second chance at happiness.
The Language of Flowers is a heartbreaking and redemptive novel about the meaning of flowers, the meaning of family, and the meaning of love.
Information
Format: Paperback
Pages: 400 pages
Publisher: Pan Macmillan
Publication Date: 01/03/2012
ISBN: 9780330532013
Other Formats
Hardback from £11.35
Paperback from £7.09
EPUB from £6.39
Free Home Delivery
on all orders
Pick up orders
from local bookshops
Reviews
Showing 1 - 5 of 11 reviews.
Previous | Next
Review by nightprose
16/06/2015
This special novel follows the coming of age and beginning of real life for Victoria. Having been raised in the foster care system, we meet her as she turns eighteen. She is becoming an adult, embarking on a life of her own.The book is written in alternating parts, between Victoria's childhood and present day. She is having trouble moving forward in life while holding onto the baggage of a damaged childhood.Victoria's solace has always been in flowers. She finds comfort in the meaning of them, and symbols associated with them, the language of them. Insecure, and truly unable to communicate her feelings to those around her, Victoria relies on this as a sort of second language. Eventually, this does become a connection.It has long been believed by many cultures that flowers have healing properties. This can be medicinal, physical, psychological or even emotional. This was the case with Victoria.The story of Victoria is full of thorns and sharp burrs that stick to the reader. Yet the author offers the reader a bouquet of experiences of a true survivor. A good Summer read, this book is memorable.A bonus: at the rear of the book is Victoria's Dictionary of Flowers, in alphabetical order. She lists the flower name, botanical name, and the meaning of the flower. The list is long, from Abutelon (Abutelon)...Meditation, to Zinnia (Zinnia)...I mourn your absence.
Review by klockrike
16/06/2015
Everybody has already described the novel and its well-written language and story. I just would like to add that it is nice to read a book that gets all the botanical science correct too, which is not that common. Highly recommended read.
Review by jstraws
16/06/2015
I received this book as a part of LibraryThing's Early Reviewer's program, and found it to be an engaging literary debut—and a thought-provoking look at the lasting psychological effects of a childhood spent without a constant mother figure. The symbolic use of flowers to convey meaning here isn't subtle—it's the thematic and stylistic core of the story, as well as a lifeline for the main character, a young woman who has been perhaps irreperably damaged by the foster care system and clings to the Victorian-era dictionary of flowers and their meanings that was given to her by the only mother figure who ever made a brief appearance in her young life. The protagonist struggles to communicate her emotions in any other way, and so everyone around her who comes to care about her soon becomes swept up in the language of flowers. I sometimes found it difficult to suspend my disbelief at points throughout the story--I don't want to include any spoilers here, so can only say that at times, the main character has little rationale behind her decision making (or lack thereof), and while I realize this was intended to be a function of her upbringing, I couldn't help but feel a disconnect between some of her most together, successful achievements as she comes into her own as an independent young woman, and some of her most confused, frustrating actions as she shows a complete lack of self awareness and failure to take responsibility for herself when it matters most. Still, overall I enjoyed the unique style and subject of this book, and found the conclusion to be a satisfying reward for staying with the story during some of its weaker moments.
Review by rhshelver
16/06/2015
I found this book to be utterly absorbing. The reader is introduced to Victoria on her day of emancipation from the foster-care system, and spends the rest of the novel discovering what has made her the seemingly hard, difficult person she claims to be and rooting for her to realize that there is more to herself than that. The back-story is heartbreaking, yes, but also hope-filled and the overall effect of the novel is enchanting.
Review by mahadevan
16/06/2015
A different kind of book focused on flowers. I never knew that every flower has a meaning. Well written, however, a bit unbelievable. But then I am a guy.