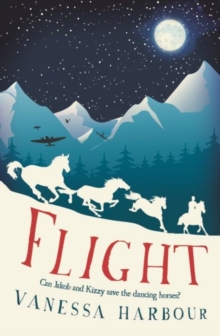 Flight
Paperback / softback
Description
Austria 1945. After losing his family, Jakob shelters with Spanish Riding School groom Herr Engel at a remote country stables where they are hiding the precious Lipizzaner stallions the Nazis wants to steal.
When a German officer comes looking for Jakob and finds the horses, Jakob and his guardian know they must get the stallions to safety, but the only way is straight through enemy territory.
Joined by Kizzy, an orphan Roma girl, the three must guide the horses across the perilous Austrian mountains.
Will they reach safety, and what will be waiting for them on the other side?
Information
Format: Paperback / softback
Pages: 256 pages
Publisher: Firefly Press Ltd
Publication Date: 12/07/2018
Category: Adventure
ISBN: 9781910080764