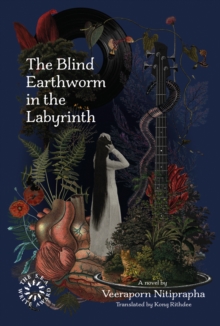 Blind Earthworm in the Labyrinth
Paperback / softback
Description
On the day Chareeya is born, her mother discovers that her father has been having an affair with a traditional Thai dancer.
From that moment on, Chareeya's life is fated to carry the weight of her parents' disappointments.
She and her beautiful sister, Chalika, grow up in a lush riverside town near the Thai capital, Bangkok, subsumed by their respective hot-house passions - reading trashy romance novels, listening to the entire oeuvre of Western classical music on vinyl records, cultivating tropical plants, concocting Thai desserts, and trying to recalibrate the emotional discrepancy in their lives.
When the laconic orphan, Pran, enters their world, he unwittingly lures the sisters further into a labyrinth of their own making as they each attempt to escape their fate.
Information
Format: Paperback / softback
Pages: 206 pages
Publisher: River Books
Publication Date: 10/01/2019
ISBN: 9786164510135
Free Home Delivery
on all orders
Pick up orders
from local bookshops