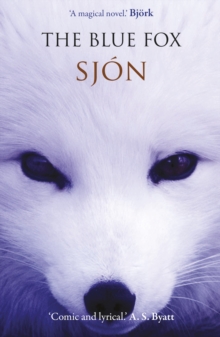 Description
The year is 1883. The stark Icelandic winter landscape is the backdrop.
We follow the priest, Skugga-Baldur, on his hunt for the enigmatic blue fox.
We're then transported to the world of the naturalist Friethrik B.
Friethriksson and his charge, Abba, who suffers from Down's syndrome, and who came to his rescue when he was on the verge of disaster.
Then to a shipwreck off the Icelandic coast in the spring of 1868.
The fates of Friethrik, Abba and Baldur are intrinsically bound and unravelled in this spellbinding book that is part thriller, part fairy tale.
Information
Format: Paperback
Pages: 80 pages
Publisher: Telegram Books
Publication Date: 07/03/2008
ISBN: 9781846590375
Free Home Delivery
on all orders
Pick up orders
from local bookshops
Reviews
Showing 1 - 2 of 2 reviews.
Review by gaskella
16/06/2015
"This Icelandic novella from Bjork's longtime co-writer is a mystical tale of two halves. First we have the tale of man versus cunning vixen as the parson goes out into the winter to hunt a rare blue fox. This is told in short bursts as a battle of minds that veers into mystical fairy tale territory as an avalanche entraps the hunter and the hunted. The other half tells how a naturalist and a girl, Abba, with Downs syndrome rescue each other, and of Fridrik's coping with her death. The mystery of where she comes from is gradually revealed as the two stories come together. A poetic little novel that will certainly appeal to fans of Icelandic great Halldor Laxness. "
I think I might have made a quite simplistic recommendation for this to someone, as 'kind of like 'Old Man and the Sea', only with a fox instead of a fish and a twat instead of an old man'. Worst recommendation ever for such an awesome book.<br/><br/>Pretty, sparse and lyrical prose; a short book which I read as slowly as possible because it's such an oddly comforting read, something that makes you want to stay within its pages and keep reading. It is funny as it is moving. <br/><br/>A lot of myths sprung to mind when I was reading this, which really makes me think that it's worth more than one reading because this story is a bit of a glacier with way more beneath the surface, I'm sure. Awesome.