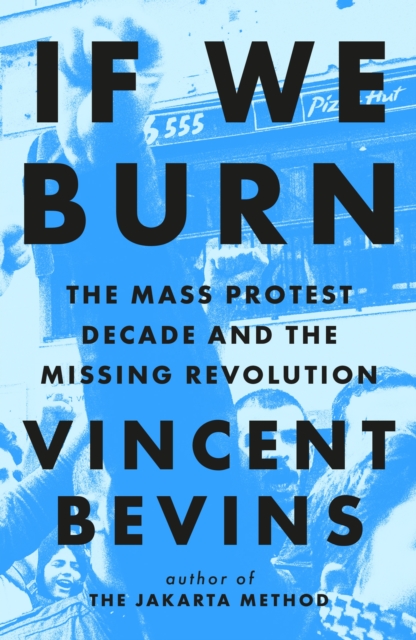 If We Burn: The Mass Protest Decade and the Missing Revolution : 'as good as journalism gets'
Hardback
Description
This book is phenomenal ... It's about as good as journalism gets ...The highest praise I can give If We Burn is to say that it would be criminally negligent not to read it if you'd like to change the world. - ROB DELANEY Bevins's clear-eyed, sympathetic account of the unfulfilled promise of these protests leaves his reader with a bold vision of the future. - MERVE EMREA stunning history of now. - GREG GRANDINFrom 2010 to 2020, more people took part in protests than at any other point in human history.
Why has success been so elusive?From the so-called Arab Spring to Gezi Park in Turkey, from Ukraine's Euromaidan to student rebellions in Chile and Hong Kong, the second decade of the twenty-first century was propelled by explosive mass demonstrations.
But few people got what they wanted. In too many cases, the protests led to the opposite of what they asked for. If We Burn is a stirring work of global history built around that strange but fundamental paradox.
Acclaimed journalist Vincent Bevins interviewed hundreds of people around the world, and weaves their insights and recollections into a fast-paced, gripping narrative.
We follow his own troubling experiences in Brazil, where a protest movement ignited by leftists and anarchists led to an extreme-right government that torched the Amazon. In the mass protest decade, humanity demonstrated a deep desire for change, and brave individuals started something that has been left unfinished.
In this ground-breaking study of an extraordinary chain of events, protesters and major actors offer urgent lessons for those who wish to understand geopolitics today, and create a better world tomorrow.
Information
Format:Hardback
Pages:352 pages
Publisher:Headline Publishing Group
Publication Date:03/10/2023
Category:
ISBN:9781035412273
Information
Format:Hardback
Pages:352 pages
Publisher:Headline Publishing Group
Publication Date:03/10/2023
Category:
ISBN:9781035412273