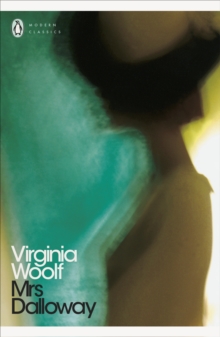 Description
Elegantly interweaving her characters' complex inner lives in an unbroken stream of consciousness, Virginia Woolf's Mrs Dalloway continues to enthral readers with its exploration of the human experience; of time, space, madness and regret.
This Penguin Classics edition is edited by Stella McNichol with an introduction and notes by Elaine Showalter.Past, present and future are brought together one momentous June day in 1923.Clarissa Dalloway, elegant and vivacious, is preparing for a party while reminiscing about her childhood romance with Peter Walsh, and dwelling on her daughter Elizabeth's rapidly-approaching adulthood.
In another part of London, war veteran Septimus Smith is shell-shocked and on the brink of madness, slowly spiralling towards self-annihilation.
Their experiences mingling, yet never quite meeting, Virginia Woolf masterfully portrays a serendipitous unity of inner lives, converging as the party reaches its glittering climax.
Virginia Woolf (1882-1941) is regarded as a major 20th century author and essayist, a key figure in literary history as a feminist and modernist, and the centre of 'The Bloomsbury Group'.
This informal collective of artists and writers which included Lytton Strachey and Roger Fry, exerted a powerful influence over early twentieth-century British culture.
Between 1925 and 1931 Virginia Woolf produced what are now regarded as her finest masterpieces, from Mrs Dalloway (1925) to the poetic and highly experimental novel The Waves (1931).
She also maintained an astonishing output of literary criticism, short fiction, journalism and biography, including the playfully subversive Orlando (1928) and A Room of One's Own (1929) a passionate feminist essay.If you enjoyed Mrs Dalloway, you might like James Joyce's Ulysses, also available in Penguin Classics.'The book's celebrated stream of consciousness is one of the few genuine innovations in the history of the novel'New Yorker
Information
Format: Paperback
Pages: 288 pages
Publisher: Penguin Books Ltd
Publication Date: 25/05/2000
ISBN: 9780141182490
Other Formats
Paperback from £2.50
Hardback from £6.65
CD-Audio from £15.99
EPUB from £0.99
PDF from £1.94
Free Home Delivery
on all orders
Pick up orders
from local bookshops
Reviews
Showing 1 - 2 of 2 reviews.
Review by dsc73277
16/06/2015
Without doubt a classic, which may leave you wondering why this reviewer has awarded it a mere three stars: well, first, I ought to say that I do not regard three stars as "mere"; for me three stars is good, just not so good as to get me really excited; by the way, did I mention that I also get excited about cabbages, actually I don't - get excited by cabbages, that is - but what I am attempting to do here, no doubt extremely badly, not to say ungrammatically, is to mirror Woolf's long, rambling sentences that frequently go off at tangents. Having spend a long time in one character's head, you can suddenly find yourself inside anothers. If you don't keep your wits about you then you might miss the switch from one to the other.For all its frustrations, one just cannot help but notice that this is a fine piece of creative art. I also enjoyed it much more than the last Woolf novel I attempted, which was To the Lighthouse. I will now probably give the latter another try, though not just yet.
Review by Helenliz
16/06/2015
I listened to this, and the narration worked well. It is set over the course of a day and has all sorts of twists and turns - not so much in the way of action, more in the way of revelations of character. It is very much a stream of consciousness, all internal thought. The thoughts tend to run from one person to another when they come into contact with each other, so person 1 sees a couple in a park, the narration is taken up be one of the couple. The characters are a mixture, but mainly middle aged. The thing that hangs the novel together in the passing of time, usually announced by the chiming of clocks and especially Big Ben (note for the terminally geeky - Big Ben CANNOT chime the quarters, Big Ben is the name of the hour bell hung in St Stephen's tower, but the name is adopted (sloppily) by the clock and the tower as a whole. I was mildly surprised to see this usage in a book from the 1920s, I hadn't realised that this usage was that old). Mrs Dalloway is giving a party, and spends most of her day sorting things for this. And she initially appears quite frivolous, but by the end of the day, a much fuller picture has emerged, far more rounded and human. I found myself urging on Mr Dalloway as he headed home determined to tell Clarissa that he loved her - but failed at the final hurdle, in that typical male, middle class, stiff upper lip manner. You find so much about her and her life (And I'm sure marry Peter would have been a disaster - they may have had a youthful passion, but he sounded like a cad, with a way of belittling everyone he comes into contact with, yet never actually amounting to much). The one that you really feel sorry for is Lucrezia Warren Smith, as she's utterly out of her depth, being both a foreigner and trying to deal with a man who is obviously mentally at the end of his tether - as indeed he proved. I found it interesting that both she and Mrs Dalloway had the same reaction to the eminent doctor. At first glance this could be quite shallow, but it is nothing but. There is deep emotion, difficulty expressing emotion, many different relationships, and effects of love - of all kinds. There is quite a lot of the past and how the present has been driven by it. Some of the thoughts we sampled express regret for the actions of the past, others are satisfied by where they are, others still are troubled by it. If you like a plot driven book, this is not it. However it is an eloquent study of human beings and their innermost thoughts.
Also in the Penguin Modern Classics series | View all