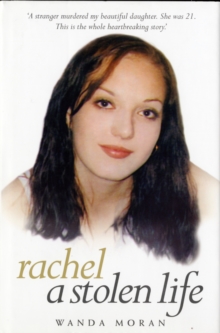 Rachel - A Stolen Life : The Killing of Rachel Moran
Hardback
Description
This book tells a story of an ordinary girl from an ordinary family who died in the most extraordinary circumstances - a mother's story of the gruesome murder of her beloved daughter.
On the morning of New Year's Day 2003, my youngest daughter, Rachel, left the family home at 1.45 am.
Having spent New Year's Eve celebrating with her brother, Rachel had arranged to stay at the family home, but decided instead to walk back to her own small apartment, which she shared with her long-term partner, to feed her new kittens which were home alone.
Against my wishes, Rachel set out on her own for the short journey, promising to call when she arrived home.
It should have been no more that twenty minutes. I waited and then, I called her landline, and then her mobile, but to no avail.
I called the police who mounted a search. It was two weeks before her belongings were fished out of a nearby drain and another two weeks before her body was discovered.
At some stage during that twenty minute walk, she had been abducted a mere 200 yards from her own front door - raped and stabbed until she was dead.
The perpetrator was a complete stranger to her and she to him. He had moved into the area a mere three months earlier and his apartment was visible from Rachel's own.
We will never know how he lured her to his flat, all we do know is that she was killed and discovered there.
Her body was found hidden in a utility cupboard where she had lain for a month in a filthy duvet cover, with her killer continuing to live in the flat.
He was later tired for her murder and received life in October 2003.
Information
Format: Hardback
Pages: 288 pages, 1 X 8 page colour illustrations
Publisher: John Blake Publishing Ltd
Publication Date: 15/03/2007
Category: True crime
ISBN: 9781844543403